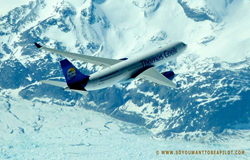 "Captain Simkins should have been praised by Thomas Cook for reporting his fatigued state as required by law, not disciplined." Doctor Rob Hunter MB MS BSc MSc
London, United Kingdom (PRWEB UK) 15 December 2016
A British Airline Captain has been successful in his legal action against UK Airline Thomas Cook when he was threatened with dismissal for refusing to fly a duty due to fatigue.
After the successful verdict in the pilot's favour, a Remedy hearing was scheduled this week to award damages to the pilot, however a settlement was reached between both parties for an undisclosed sum and a full apology made by Thomas Cook.
According to Tribunal documents, the predicted level of fatigue that the Captain would experience during the duty would be the equivalent to that of a drunk driver. However, Thomas Cook senior managers had stated that they believed the pilot was dishonest in his claim that he was suffering the onset of fatigue.
A UK Employment Tribunal found unanimously in the pilot's favour, the Judge stating:
"The claimant has satisfied us that, by raising the flight time issue and the fatigue issue, he brought to his employer's attention by reasonable means, circumstances connected with his work which he reasonably believed were harmful or potentially harmful to health or safety. The limits on flight time and not flying when fatigued are clearly matters related to safety which, if breached, are potentially harmful to the health and safety of passengers and crew."
In the statement by BALPA (British Airline Pilots Association) they confirmed:
"An airline captain and member of the British Airline Pilots' Association has accepted an apology from an airline after being sanctioned for refusing to fly due to fatigue, as well as assurances that the company remains committed to passenger safety.
Captain Mike Simkins was suspended by Thomas Cook Airlines for six months and threatened with dismissal after refusing to fly his Boeing 767 with over 200 passengers due to being fatigued. Captain Simkins took the case to an Employment Tribunal which unanimously found in his favour and against the airline.
Simkins took the difficult decision not to fly after three extremely early starts in a row, including one 18-hour day, and what would have been a 19-hour day to follow. Thomas Cook's own fatigue monitoring software showed that because of the run of duties he had done, if he had flown his rostered flight he would have landed at the end of his duty with a predicted performance loss that would have been similar to being four times over the legal alcohol limit for flying.
Dr Rob Hunter, BALPA's Head of Flight Safety, said. "Not only is it reasonable to refuse to fly when fatigued, it is absolutely necessary. In fact, the law states that a pilot must not operate when fatigued, or likely to become fatigued. Captain Simkins should have been praised by Thomas Cook for reporting his fatigued state as required by law, not disciplined.
"Fatigue is a major threat to flight safety and a good, open safety culture is vital in ensuring that pilots and other staff members feel able to report fatigued and not put lives at stake."
Brian Strutton, BALPA General Secretary, also commented. He said, "Captain Simkins should be commended for taking this matter up and seeing it through to its conclusion. I am also pleased that BALPA helped fund Captain Simkins' legal battles, and provided substantial expert and staff support.
"Tackling fatigue remains BALPA's number one flight safety priority and we will continue to work with airlines to do that where we can, and challenge them using any means necessary when we can't."
The full Employment Tribunal Judgement (Manchester Tribunal Case No. 2400364/15) can be downloaded here
Any press enquiries please contact charlottebranson(at)balpa(dot)org
https://www.balpa.org/Media-Centre/Press-Releases/Airline-pilot-wins-major-legal-victory-on-fatigue
For further Information please email press(at)soyouwanttobeapilot(dot)com