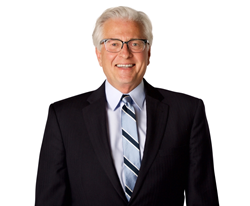 (PRWEB) December 14, 2016
Zero Pain Now https://zeropainnow.com/, a pain relief program founded by Adam Heller in May 2010, just completed a pilot with Mayo Clinic Systems Lacrosse in order to find results for patients with chronic pain. Patients are referred into the California based program, and are all assisted online without the need to ever travel from their home.
The U.S. faces a crisis in chronic pain management. Approximately 600 billion dollars are spent each year, making it more expensive than heart disease, cancer and diabetes combined. In addition, worker's compensation and corporate costs have skyrocketed with no end in sight. There is also an opioid epidemic due primarily to prescribed pain drugs. 1 person in the U.S. dies every 19 minutes from a pain drug overdose.
The average cost associated with previous pain management in the Mayo pilot was over $300,000 per patient. Following the Zero Pain Now intervention though, patients were all pain free and all costs associated with managing their pain ceased.
The following are testimonials by patients and doctors who have seen success with Zero Pain Now.
"I was honored to be selected for this pilot by a Mayo Clinic CEO who had used Zero Pain Now to eradicate his own pain."
"The results of the pilot with Mayo were astonishing. This quote from the write-up says it all- Following the Zero Pain Now intervention they were all pain-free and all costs associated with managing their pain ceases."
"Seeing patient after patient move from hopelessness and despondence to full physical freedom and emotional freedom, keeps me fully fulfilled."
"Every diagnosis was successfully addressed in this pilot- bulging discs, herniated disc, degenerative disc disease, fibromyalgia, migraine headaches. Zero Pain Now proved none of those diagnoses were the cause of any pain. The Zero Pain Now process eliminated the actual cause of pain in every case."