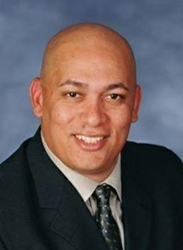 "I think it's a great time for me to join an ambitious, growing company like New Penn."
Philadelphia, PA (PRWEB) December 15, 2016
New Penn Financial announced today the hiring of Erin Patterson http://www.newpennfinancial.com/epatterson as Area Sales Manager of the company's newest branch in Vancouver, Washington. Erin brings over 15 years of experience in the mortgage industry. At his previous employer, he was a two-time member of the Presidents Club, and was ranked multiple times as one of the top producing Regional Managers, in addition to having a 5 star Zillow rating. He will be specializing in purchase and renovation loans.
"I joined New Penn because I was really impressed by their leadership," Mr. Patterson said. "They have a strong team environment, and they've been aggressively expanding all along the west coast. I think it's a great time for me to join an ambitious, growing company like New Penn."
"Vancouver will be our first branch in the state of Washington, and Erin is beyond qualified to manage it," said Division Manager Robert Tyler-Cook. "He has spent over a decade working locally in the Portland-Vancouver mortgage industry. He also has a wide range of experience in terms of the loan programs he works with, that not every loan officer has. I'm very excited to see New Penn get going Vancouver."
About New Penn Financial
New Penn Financial® continues to assemble deeply experienced and highly seasoned industry leaders making us one of the fastest growing lenders in the nation. As a direct lender and servicer, we have positioned ourselves to be able to provide loans that serve a variety of scenarios. This allows us to assist more customers while maintaining the highest compliance standards and ensuring great customer service at every stage. Our leadership has successfully and strategically directed their teams to be prosperous during the downs of a challenging economy while capitalizing on the potential of a robust one. This depth of wisdom and focus on quality allows us to innovate with confidence, develop superior products, provide exceptional service and support, and back it up with the kind of solid foundation that is renewing the American Dream, all across the country.