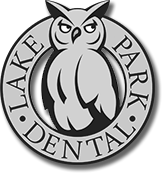 Lutz, FL (PRWEB) December 14, 2016
Lake Park Dental is proud to welcome Dr. Elizabeth R. Dy, an experienced and compassionate dentist in Lutz, FL, to their team. Dr. Dy brings an extensive background in cutting-edge dental care including laser dentistry treatment. She has a passion for all areas of dentistry, especially oral surgery, laser-assisted periodontal surgery and implant placement.
As a new member of the Lake Park Dental team, Dr. Dy enjoys providing leading dental care to her patients. Dr. Dy is a strong supporter of continuing education and constantly seeks opportunities to learn about leading-edge dental procedures and technology. She graduated with a Bachelor of Science degree from the University of Miami before going on to attend Tufts University School of Dental Medicine in Boston, where she received her Doctor of Dental Medicine.
Dr. Dy enjoys giving back to the community by volunteering her services whenever possible to improve community health. She has volunteered at Mission of Mercy, Judeo-Christian Health Clinic and other similar locations. She is proud to be one of the few dentists in the Lutz, FL area who offers laser dentistry with the renowned BIOLASE WaterLase® iPlus™ laser. She also enjoys providing other services to her patients, including adult cosmetic braces, oral surgery, laser-assisted periodontal surgery and other services designed to treat common dental problems.
Patients who wish to be treated by a highly-respected dentist in Lutz, FL are invited to schedule a consultation with Dr. Dy, or the other doctors at Lake Park Dental. Appointments for laser dentistry, dental implant placement and other dental services can be arranged by calling Lake Park Dental at 813-527-9890.
About the Practice
Lake Park Dental is a general dental practice offering personalized and experienced dental care to patients in Lutz, Florida. Drs. Sarah Jockin, Nicole Morganti, Sara Spear and Elizabeth Dy understand how important receiving comfortable and reliable dental care is, which is why they strive to create a welcoming and enjoyable environment at their state-of-the-art practice. Lake Park Dental offers skilled and comprehensive care utilizing the latest advancements in dental technology all at one office to provide convenient treatment patients can depend on. Dental implants, cosmetic dentistry, Invisalign® and laser dentistry, among other services, are all offered at Lake Park Dental. More information about Drs. Jockin, Morganti, Spear and Dy or the services they offer can be found on their website at http://www.implantdentisttampa.com. Those interested in scheduling a consultation can call (813) 527-9890.