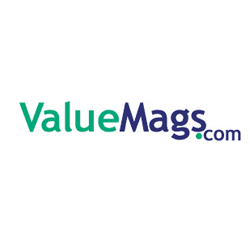 ValueMags' new navigation friendly blog was built to break the barrier between ValueMags' clients and their team.
Chicago, Illinois (PRWEB) December 22, 2016
In the era of digital lifestyles and the increasing need for information at our fingertips, ValueMags has found the value in having a blog. The benefits of blogging for small businesses may even surpass those of having a website today. Although their website is the top result under their name, ValueMags President, Andrew Degenholtz has begun a company blog in anticipation of a blog revolution. Currently, there is an underground blog community but it is slowly growing. Bloggers are a passionate group of individuals that maintain a connection with their followers through frequent posts. For small businesses, frequent posts about insider information about companies/personal lives, combined with commentary on real world events are insightful and relatable.
"The blogger movement is gaining momentum and our future clients are those bloggers" says Degenholtz. With the soon implementation of their mobile subscription platform, the magazine marketing company is revolutionizing the print industry. Blogs help drive traffic to websites. Once individuals are able to connect with companies through relatable posts, they will be tempted to find out more about that company. Thus, driving traffic to websites through a blog. Blogs have many more benefits such as converting those clicks into leads, establishing a healthy online reputation, getting responsive feedback from followers, and maintaining and managing relationships with customers. The term blog implies to clients and readers that there is a safe interactive place for them to voice their opinions about new magazine issues and suggest to ValueMags what magazines to seek next.
ValueMags' new navigation friendly blog was built to break the barrier between ValueMags' clients and their team. This is a recent concern of the company because they have been receiving a lot of complaints. These complaints vary from individuals receiving magazines without explicitly ordering them to not being able to contact the company through their phones lines. Having an interactive platform that is managed 24/7 allows the ValueMags customer relationship management department to effectively gain the trust of their clients.
Through their new blog, Degenholtz hopes to tell a story and create an open yet informative environment for bloggers and readers to come interact with their personnel. Although ValueMags main clients are magazine publishers, they are the middle man between the magazine companies and their readers as well. With the blog, ValueMags can effectively manage relationships. Those relationships are essential to a business' online brand and the way potential clients perceive their company. Americans are notorious for identifying with brands and what they do. One of the first questions individuals will ask a stranger is "what do they do for a living". Americans also identify with brands they buy. Ordering and subscribing to magazines from ValueMags allows readers to identify with quality at no cost: free magazines from recognized publishers.
From frequently asked questions to new magazines to current real world event commentary, ValueMags' new blog has it all. Identify with a company that will provide the public with entertainment without hurting the wallet more than it already is with holiday shopping! Join the family and the conversation at ValueMags Blog today.