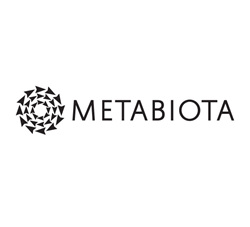 While the risk landscape is constantly evolving, one thing remains constant – these epidemics can have devastating financial consequences for people, countries and corporations.
San Francisco, CA (PRWEB) December 20, 2016
Each year, infectious diseases claim the lives of nearly 15 million people worldwide, including over 400,000 from food-borne illnesses alone. This results in a devastating emotional and financial impact, leading to billions of dollars in economic losses annually. In the year of the Zika virus, the continued threat of infectious diseases remains significant, which is why today, Metabiota, the pioneer in comprehensive epidemic risk analytics that help protect global health, is providing insight into what to expect in the year ahead.
"While the risk landscape is constantly evolving, one thing remains constant – these epidemics can have devastating financial consequences for people, countries and corporations," said Nalini Natarajan, vice president of Product and Data Analytics at Metabiota. "Metabiota is steadfast in leveraging our expertise to deliver new solutions to this problem, and with our powerful combination of data, analytics and scientific advisory services, we are helping organizations worldwide assess, quantify and manage their global exposure to livestock and human infectious diseases."
With 200 years of combined experience in infectious disease surveillance, research, and analytics, Metabiota is establishing partnerships with the food industry, governments and insurance providers to help improve the world's resilience to pathogen risk.
Metabiota recognizes a number of factors that will likely contribute to an increased risk of high profile infectious disease outbreaks in 2017.
1. The climate change risk - we haven't seen the last of the Zika virus and other mosquito-borne illnesses. With 2016 as the hottest year ever recorded, and 2017 at risk of following suit, we anticipate mosquito populations will continue to expand in areas where they previously could not survive, potentially carrying viruses, like Zika, with them. This also brings the risk of other mosquito-borne viruses, like yellow fever and dengue. Extreme weather events that cause significant rainfall may also make conditions more amenable for mosquitoes to breed in affected regions and as a result, may increase disease risk in those areas.
2. The population migration risk - breakdown in healthcare systems in conflicted regions leads to resurgence of preventable diseases. Civil conflict, like those happening in the Middle East and Central Africa, can lead to the breakdown of healthcare systems. These crises can negatively impact public health, resulting in an increased number and scale of disease outbreaks in both human and animal populations. Under these situations, health and aid workers are unable to reach vulnerable populations, potentially leading to the return of vaccine-preventable disease, such as polio and measles. Reduced access to clean water, adequate nutrition, and standard medical care can further increase these individuals' risk of contracting and spreading cholera or tuberculosis.
3. The human encroachment risk - the growing intersection of human and animal populations will cause more wildlife disease crossover into humans. As the global population grows, and trade and travel is expanded worldwide, humans are encroaching into previously uninhabited areas due to land-use changes and extractive industries (e.g. mining, oil, etc.). Because of this change, we may see an increased risk of disease spillover from wildlife into human and livestock populations. Over 75 percent of emerging infectious diseases come from animals, and this increased human-animal contact, along with increased global mobility, means pathogens are now more likely to emerge in humans and can more easily and quickly transmit outside of local areas. We observed this during the 2013-2016 West Africa Ebola epidemic.
4. The global agriculture risk - changes in the agricultural system worldwide will threaten livestock populations. Agricultural intensification, driven by the growing demand for animal protein, and a more inter-connected supply chain, will create an increased potential for pathogens to spread and threaten livestock industries. Moreover, we expect global livestock populations to continue to be at greater risk of emerging pathogens, such as avian influenza, African swine fever, and foot and mouth disease. As we approach the close of 2016, Europe continues to battle introductions of both avian influenza and African swine fever into its poultry and pig populations, leading to large-scale economic losses.
5. The antibiotic-resistant bacteria risk – the spread of new pathogens that are immune to today's antibiotics. In a recently published study, carbapenem antibiotic-resistant bacteria were recovered from an industrial U.S. swine production environment. This finding is particularly troubling given that carbapenems represent the last line of antibiotic defense against drug-resistant bacteria.
"Although this bacteria has been detected in European and Asian livestock, and are known to cause life-threatening infections in the U.S., this is the first time that these resistant organisms have been identified in association with the U.S. livestock production," said Dr. Edward Rubin, chief science officer at Metabiota. "There is no evidence at this time that this bacteria has infiltrated the U.S. food supply chain; however, these findings raise serious concerns about a potential new pathway for the transfer of foodborne, drug-resistant bacteria in the United States. This further underscores the critical importance of understanding the future of risk, and how it is transmitted, in 2017 and beyond."
For more insights, please visit: http://metabiota.com/
About Metabiota
Metabiota is the pioneer in comprehensive risk analytics that help protect global health. Built on a strong foundation of scientific expertise, including a worldwide network of on-the-ground experts, Metabiota delivers actionable, data-driven analytics to help countries and corporations mitigate complex health issues. With a strategic global presence and sustained partnerships, Metabiota's agile approach helps identify, analyze and transfer the risk associated with biological threats. The company's international footprint includes operations in 30 countries and offices in San Francisco, Washington, China, Canada, Sierra Leone, Cameroon and the Democratic Republic of the Congo. For more information, visit http://www.metabiota.com.
# # #