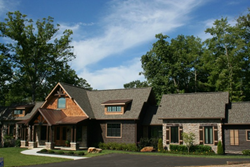 We believe these 10 issues are the most likely to impact real estate during Trump's first term, and some of them are quite positive.
Libertyville, IL (PRWEB) December 15, 2016
Marian Schaffer, Principal and Founder of Southeast Discovery, a real estate consulting firm specializing in guiding Baby Boomers with their real estate needs in the niche markets of retirement relocation and second homes in the Southeast region, recently shared 10 ways Trump's presidency will likely impact the real estate market.
According to Schaffer, Trump's presidency is likely to impact real estate in the following 10 ways:
#1: Trump wants to reduce taxes and simplify the tax code: "This is essentially giving consumers a pay raise, and them keep more of what they earn," said Schaffer. "The money taxpayers get to keep, they will in turn save, invest and/or spend into the economy.
Tax reform is high on Trump's list with the objective of simplifying the tax code. This could include getting rid of the mortgage interest deduction, reducing the property tax deduction, and cutting exemptions on capital gains from the sale of a home. As for commercial real estate investors, the like-kind exchange tax deferral, known as the 1031 Tax Exchange, might also be up for discussion of going away.
"But let's also keep in mind that research has always illustrated the importance of homeownership tax benefits, protecting private property rights and general economic growth," said Schaffer. "And Trump is no stranger to real estate. It's how he built his wealth. So we don't see him completely taking away the tax benefits that would negatively impact the real estate markets."
#2: Investment in Infrastructure. Throughout the campaign, Trump talked about the crumbling infrastructure in the U.S. – roads, bridges, airports, hospitals. "A focus on investment in infrastructure throughout the country is planned by this administration and seen as a positive for real estate," said Schaffer. "This will equate to more jobs, job growth, and more spending – and wherever there is job growth, there is a healthy real estate market."
#3: Less Regulation: During the campaign, Trump talked about dismantling the Dodd-Frank financial regulation which was put into place after the subprime mortgage crisis. "If they lift the compliance costs imposed on small banks, this will mean local and community banks around the country will once again be a source of funding for construction and land development loans," Schaffer pointed out. "This will boost home building activity which will be a positive for the current shortage in housing. The risk is, with less oversight on lending practices, it will once again make it easier for less qualified buyers to get a mortgage. What we don't want to find ourselves in, is a similar situation to what the markets experienced in the last economic downturn, when many real estate markets were compromised due to bad loans which led to foreclosures, short sales and depressed real estate prices."
#4: Foreign investment in U.S. real estate: "Sentiment is strong around the world about the U.S. economy, and its prospects continue to look bright among foreign investors," said Schaffer. "It's likely U.S. real estate will continue to be purchased by foreign entities."
#5: Immigration: "If Trump tightens immigration policies and undocumented workers are forced to immigrate back to the countries they came from, this could have a negative impact on the housing markets many immigrants are currently living in," Schaffer said.
#6: Fannie May and Freddie Mac may not survive. "The consensus among most experts is that this would be unfortunate," said Schaffer. In years' past, these two institutions made unwise business decisions such as buying subprime mortgages and starting an internal hedge fund; mistakes like these cost taxpayers billions. Management changes led by technicians now provide a government guarantee on mortgages, and these institutions have repaid all taxpayer bailout money. Fannie May and Freddie Mac are now doing well given the low mortgage default rates. According to Schaffer, "If these two institutions are eliminated, mortgages will likely be more expensive as 30-year fixed rate products may no longer exist in the market. Supporting the continued existence of Fannie May and Freddie Mac will keep mortgage rates and products offered to borrowers more competitive."
#7: Community colleges will be beneficiaries of this administration. "In this administration's economy, we are going to need workers with trade skills in welding, plumbing, brick laying, electrical, nursing assistants, and x-ray technicians. Some of these graduates will go into home building and commercial real estate development," said Schaffer.
#8: Homeowners in higher risk areas may see some changes in their FEMA property insurance coverage. "The government may provide less relief in natural disasters such as wild fires, hurricanes, earthquakes, and the like because the federal relief program is $24 billion in the red," said Schaffer. "This administration may suggest that the government play less of a role, and have homeowners assume more of the risk. Some sources claim that current flood maps for federal insurance coverage are outdated and inaccurate, and this needs to be addressed first."
#9: Luxury real estate: "If this administration is effective at creating a pro-growth economy, luxury real estate values will increase," said Schaffer. Wealthy Americans expect deep tax cuts in this administration, many of whom buy luxury properties, which could lead to a more robust luxury housing market.
#10: Interest rates. "Interest rates will likely rise gradually as the economy picks up steam. This will impact first-time home buyers who are more sensitive to interest rate increases and what it does to their mortgage payments," said Schaffer. "Higher rates have less of an impact on higher-end real estate buyers who tend to pay cash for their homes, as well as relocating retirees who more times than not, don't want a mortgage payment at their stage of life, and therefore pay cash as well."
If you're considering relocating to the Southeast but don't know how or where to start your search, we can help. We've been providing insight and knowledge to actively looking retirees and second home buyers who want to relocate to the Southeast for over a decade. Feel free to complete our complimentary online questionnaire here. We'll take a look at your input and then send you links to specific areas and communities that may be just right for you.
About Southeast Discovery
Since 2004, Southeast Discovery has been a trusted resource for candid information and insight on communities, developments, and general real estate in the Southeast. Through its highly-ranked web portal, newsletter and blog and its one-on-one work with clients, Southeast Discovery helps buyers actively looking for a retirement or second home in the Southeast navigate the process of identifying the right area and community for their needs. To learn more, visit http://www.southeastdiscovery.com/