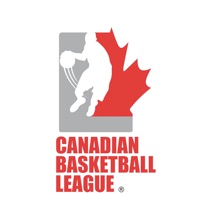 Canadian Basketball League provides FIBA rules play for professional development as young as 17 years old.
Toronto, Ontario, Canada (PRWEB) December 19, 2016
The Canadian Basketball League (CBL) mission is to provide a collaborative and unifying framework of excellence for the Canadian Basketball League communities. The league is structured as a franchise to mitigate the Club's risk by creating a strong balance sheet for its corporate partners. It is benchmarked by Euro league Basketball, NCAA College Basketball, Canadian Hockey League and Major League Soccer. The central office structure creates a single voice process to municipalities and corporate partners which will also manage all commercial rights of the league. This will reduce the historical sponsorship interference and poor management of Clubs that has happened in the past. 90% of CBL games will be played Friday through Sunday in College and University facilities in Canada. The inaugural Season will be played between December 11, 2016 – April 1, 2017.
About The Canadian Basketball League
The Canadian Basketball League was formed in July 2014 and founded by Butch Carter. It is the only professional basketball league in North America that plays by FIBA rules requiring WADA doping tests of all its athletes. The goal is to help develop Canadian talent while also attracting quality international players as young as 17 years old. The CBL will start with four Ontario-based teams (Wellington Basketball Club, Hamilton United Basketball Club, Scarborough Basketball Club and Durham United Basketball Club), in communities with populations between 300,000-800,000. Visit http://www.cbltickets.com or call (844) 225-5886 for details on Season Tickets, Family Pass, Group Sales and Single Game Tickets.
Press Contact:
Media
Canadian Basketball League, Inc.
http://www.canadianbasketball.com
Email: media(at)canadianbasketball(dot)com