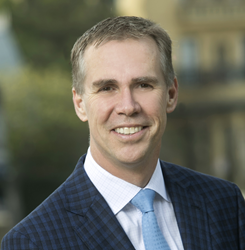 New York, NY (PRWEB) December 15, 2016
Cornerstone Research, a leading provider of economic and financial consulting and expert testimony, announced today that Eric L. Talley of Columbia Law School has affiliated with the firm. He is the Isidor and Seville Sulzbacher Professor of Law.
"Eric is a distinguished law professor and Ph.D. economist who brings a multidimensional approach to matters involving corporate governance and transactions," said Cornerstone Research President and CEO Michael E. Burton. "He is an experienced expert witness who is able to explain clearly the legal and economic framework of litigation and regulatory issues."
Talley's expertise bridges law, organizational structure, and business ethics. He has provided expert testimony in U.S. district, superior, and bankruptcy courts, as well as U.S. and international arbitrations. His consulting and expert testimony involve matters related to financial institutions, healthcare and life sciences, high technology, and utilities.
Talley is a frequent commentator in the national media on topics related to corporate management, mergers and acquisitions, and securities. A former senior economist at the RAND Corporation, his research has been published in numerous law and economics journals. Talley coedited the volume Experimental Law and Economics on the interaction of human behavior with legal and regulatory environments.
About Cornerstone Research
Cornerstone Research provides economic and financial consulting and expert testimony in all phases of complex litigation and regulatory proceedings. The firm works with an extensive network of prominent faculty and industry practitioners to identify the best-qualified expert for each assignment. Cornerstone Research has earned a reputation for consistent high quality and effectiveness by delivering rigorous, state-of-the-art analysis for over 25 years. The firm has 700 staff and offices in Boston, Chicago, London, Los Angeles, New York, San Francisco, Silicon Valley, and Washington.