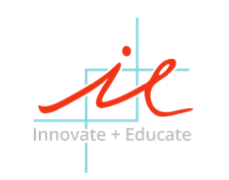 SANTA FE, NM (PRWEB) December 15, 2016
Innovate+Educate, a national nonprofit that works to create new employment pathways, today announced the release of a paper that makes the case for competency-based approaches to education, training and hiring. Shift Happens: The Entrepreneurs, Wonks, and Investors Revolutionizing the Learning-to-Employment Landscape examines the challenges facing employers and the players working to close the skills gap through new models of learning and hiring.
Recent data suggest that traditional learning-to-employment pathways haven't kept pace with the needs of the U.S. labor market. One national survey found that while 59 percent of college graduates thought they were ready to apply their skills and knowledge to the real world, only 23 percent of employers felt the same way. And investors are taking note: in 2014, over $400 million in investments went to startups focused on hiring and recruiting.
"The shift to competency-based learning and hiring is here to stay," said Jamai Blivin, Founder and CEO of Innovate+Educate. "We believe the shift is critical to creating pathways to employment for the many workers struggling or left behind in the current education-to-employment system."
The paper provides an overview of how technology is being applied across the education, training and hiring landscape, from so-called people analytics tools used by HR chiefs, to accelerated learning providers, credentialing platforms, and social networks like LinkedIn that help job applicants showcase unique skills and talents. Authored by Blivin and Ben Wallerstein, Co-Founder of Washington-based consulting firm Whiteboard Advisors, the paper also highlights the role of philanthropy in the shift and surfaces critical considerations for policymakers and practitioners, including the need for interoperability amongst credential platforms, and a greater emphasis on the needs of traditionally underserved populations.
"The shifting demands of our economy are, in a really positive way, putting pressure on employers to think differently about how and where they look for talent, but the data tells us that access and equity in education is just a starting point," said Wallerstein. "This paper is about bridging the gap between the promise of higher education and the job opportunities that enable social and economic mobility."
Ryan Craig, author of College Disrupted, penned the foreword for the paper. "Americans are dissatisfied, feel dispossessed, and they're not going to take it anymore," said Craig. "Closing the skills gap by growing a diversity of pathways to high-value employment is the calling of our time."
Shift Happens is available for download at: http://www.innovate-educate.org/#innovate-educate.
About Innovate+Educate
Innovate+Educate is a national nonprofit working across the U.S. to create new pathways to training and employment based on competencies and skills. Innovate+Educate works with communities, foundations, venture capitalists, and workforce thought leaders to implement research-based, demand-led strategies that will lead to the national adoption of competency-based hiring and training by employers. http://www.innovate-educate.org
About Whiteboard Advisors
Whiteboard Advisors advises the most transformative businesses and organizations in education, health, and wellness. Our team of policy wonks, geeks, and storytellers brings an unmatched understanding of the political and policy landscape to bear on strategy. With offices in Washington, DC, and Silicon Valley, we help our clients navigate complex regulatory issues, conduct policy and market research, and implement creative communications strategies. http://www.whiteboardadvisors.com