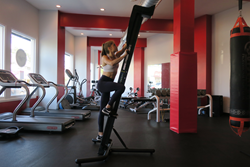 (PRWEB) December 20, 2016
The New Year, New You Program is the ideal way to start 2017. It will allow trainers to:
Learn the proper way to exercise to lose fat and build muscle
Train with the VersaClimber, the most effective cardio trainer on earth
Transform their body in just 30 days
Develop the exercise habit
Achieve their New Year's 'Get in Shape' resolution
The course will be personally conducted by Elite's performance enhancement specialist, William Byrd. Byrd has years of experience in helping people to achieve their fitness goals.
"A lot of people have great intentions to get in shape in January, but most of them don't stick to a program," says Byrd. "We've structured this course to be long enough to allow trainers to develop the exercise habits that will allow them to achieve success in the long run."
The Event
What: New Year, New You Training Course
When: Starts January 1st, 2017
Where: Elite Training, Boston, 150 Belmont Street, Watertown, MA 02472
Contact: William Byrd:
will(at)elitetrainingboston(dot)com
The Trainer
William Byrd is a certified personal trainer with accreditation from the International Sports Sciences Association (ISSA) and Functional Movement Systems (FMS). He has trained hundreds of clients to achieve the shape of their lives, including professional sports people striving for peak performance, housewives looking to drop extra pounds and celebrities intent on nailing a role.
Byrd operates Elite Training Boston, a fully equipped training studio out of Watertown, MA. In addition to a selection of brand new VersaClimbers, the facility features a full range of Eleiko bars and resistance plates, along with more traditional cardio equipment such as rower and treadmills.
The Studio
Elite Training Boston is a fully equipped, state of the art fitness training studio. It offers the perfect match of fully equipped functionality and personalized attention to detail service.
Elite Training Boston offer classes every 45 minutes throughout the day between 6:00 am and 7:00 pm.
The studio is located at:
150 Belmont St, Watertown, MA 02472
617-505-2627
Contact Information:
Elite Training Boston
150 Belmont St, Watertown, MA 02472
617-505-2627
will(at)elitetrainingboston(dot)com