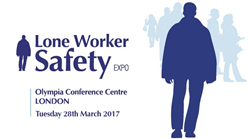 Knaresborough (PRWEB UK) 20 December 2016
The key objective of this annual event is once again to provide likeminded professionals involved in lone worker safety with the most important and up-to-date information, which will go far beyond theory alone.
It will once again be a great opportunity for everyone to share their expertise and network with widely respected expert speakers, like minded professionals and exhibitors who all share a passion for this so relevant subject. Due to its reputation and great selection of expert speakers, this event has continued to grow over recent years.
Robert Kaiser CEO of PPSS Group and organiser of all past years events states: "The event has been such a huge success over the past few years, and due to our international body armour operation and its continuing growth, we now feel it is time to hand over the reins to someone who shares our genuine passion for the subject and who could continue to make the event relevant and valuable for the delegates and exhibitors in the future. Nicole Vazquez was the obvious choice."
Apart from being the Director of Worthwhile Training, Nicole has also been a very popular and respected speaker, as well as vital supporter of the Conference and Exhibition since its inception in 2010.
She has been supporting organisations to manage the risks to lone workers for over 20 years and will bring her own very practical and innovative style to the event. She commented, "We are honoured to be invited to assist Robert in running this event in 2017 and to be trusted to take it forward in 2018 and beyond. This conference is one of a kind and the best place for organisations to discover the latest solutions and best-practice thinking when it comes to ensuring the safety of lone workers."
The event, which includes an exhibition and full day conference, takes place at the Olympia Conference Centre on Tuesday 28th March 2017.
Tickets are now available on the website http://www.loneworkersafetyexpo.com/booking.html.
Further details of this event can be obtained on the event's website http://www.loneworkersafetyexpo.com or by email info(at)loneworkersafetyexpo(dot)com.