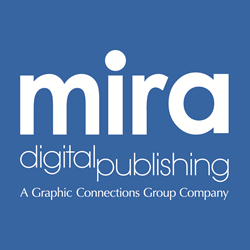 Chesterfield, MO (PRWEB) December 15, 2016
Marketing as a self-published author can be an overwhelming, challenging task. Mira Digital Publishing is proud to announce that they are now producing book trailers for authors to help create buzz about their book. Videos are a popular, easy way to share information and to entertain. Trailers are meant to give people a quick look at your whole book, conveying its subject and tone while giving just enough information to get them excited and pique their interest. Book trailers engage more senses than a written review, and will stand out in potential buyers' minds.
A video trailer is a cost-effective, entertaining marketing tool that readers are likely to remember, and it even works while you sleep. Mira will take images from an author's book, or stock images provided by the author, and create a video similar to this one: https://www.youtube.com/watch?v=Zeeim7E_Sfw
The video can then be shared on social media, the author's website or blog, emailed, etc. Authors who would like to create a lasting impression of their book with a custom video book trailer should call Mira Digital Publishing today. Mira's Senior Publishing Consultant, Jill, can be contacted at (866) 341-9588.
Mira Digital Publishing is a subsidiary of Graphic Connections Group, LLC, and has been serving clients nationwide since 1992. Mira specializes in printing all types of books for self-publishing authors.