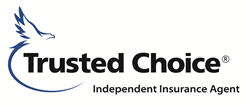 Warwick, RI (PRWEB) December 20, 2016
The Independent Insurance Agents of Rhode Island (IIARI) announced its Board of Directors for 2016-2017. The announcement was made at the association's 116th annual meeting held at The Dunes Club in Narragansett, RI.
Richard Paquin of Paquin Insurance Agency, Inc. was elected President. Paquin was joined by David Woodmansee of Woodmansee Insurance, Inc. as President Elect, and John Kaull of OceanPoint Insurance as Vice President.
"We are pleased to announce our 2016-2017 Board of Directors," said Mark Male, Executive Vice President of IIARI. "Our Board members work tirelessly to assist our member agencies through professional, educational and legislative support, and we thank them for their contribution."
The new Board of Directors were sworn in by Elizabeth Dwyer, Superintendent of Banking and Insurance for the State of Rhode Island. Francis Doyle of Automobile Club Insurance Agency, Inc. and Michele Calabrese of Farmington Insurance Agency also were elected as Directors for the 2016-2019 term.
The Beacon Mutual Insurance Company, the premier writer of workers' compensation insurance in Rhode Island, was recognized for their dedicated and continuous support of IIARI, independent agents and Trusted Choice®. IIARI past president Garry Mansfield of Mansfield Insurance Agency Inc., presented James V. Rosati, President and CEO of Beacon Mutual, with a plaque of appreciation.
As a diamond tier partner in IIARI's Partners Program, Beacon Mutual helps the association to deliver affordable, quality programs that enhance the professionalism of Rhode Island's independent agents. Beacon Mutual supports IIARI as a sponsor at various events including its annual convention, fall outing, annual awards luncheon and many Young Agent events. In addition, the company has also created a program to underwrite and encourage commercial lines Customer Service Representatives to attend IIARI's Annual Convention.
About the Independent Insurance Agents of Rhode Island:
Founded in 1900, the Independent Insurance Agents of Rhode Island is comprised of independent insurance agents who provide property and casualty insurance solutions to their customers and clients. Located in Warwick, IIARI participating agencies are independently owned and operated throughout most communities in Rhode Island as Trusted Choice® agents.