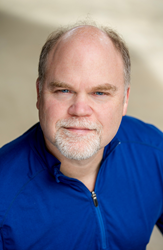 The amount to be gained through a culture of full diversity has the potential of propelling this new economy further than anyone really realizes.
Portland, OR (PRWEB) December 19, 2016
The cost of a workplace discrimination settlement can cost companies between $125,000 and $200,000 for each case. This one aspect of discrimination in the workplace costs companies $64 billion annually and causes more than two million workers to quit their jobs each year due to unfair practices.(1,2)
"Systemic bias in the workplace will inevitably reach deep into the pockets of the employer, while its ripple effect undermines the principles of good business. There is simply too much at stake to ignore the warning signals," said Michael Welp, co-founder of diversity consultants White Men As Full Diversity Partners (WMFDP). Working with multinational corporations and focusing on the white male executive demographic—the group often left out of the diversity conversation but essential to its resolution—Welp and his partner, Bill Proudman, developed an innovative experiential learning and leadership development approach to D&I work.
People now live and work in the "gig economy," where the Internet has allowed employers to hand-pick remote workers from anywhere in the world. It is estimated that by the year 2020, more than 40% of the American workforce—roughly 60 million people—will operate as independent contractors, freelancers and temporary workers.(3) But despite the broader playing field, employees and other workers are by no means working under a pure meritocracy.
Disruptive platforms such as Uber, Lyft and Airbnb have come under fire recently for evidence of discrimination. One study analyzed 1,500 ride requests in two different cities. In Seattle, African American customers waited up to 35% longer for rides for Uber and Lyft. In Boston, Uber drivers cancelled rides twice as often for customers with black-sounding male names listed on the request.(4)
Airbnb has received scrutiny for its "terms of service," which prevent individuals from seeking damages in court and instead force them to settle in private arbitration.(5)
While the information is not entirely conclusive, it did prompt Uber, Lyft and Airbnb to issue statements regarding their policies and intentions, with emphasis on their company cultures of full inclusion. With valuations in the billions, these companies represent the new economy being forced to come to grips with old biases. However, they appear to have the right idea when they say they wish to augment their diversity efforts.
"What we've learned is that issuing calming statements, banning offensive behaviors and settling lawsuits doesn't dig deep enough," Welp said. "What is required, then, is a cultural transformation, working with leaders who become proactive partners, and creating what you might describe as a grassroots movement within the company."
"Cultural fit" is a phrase that has worked its way into the corporate vernacular in recent years, used by HR and managers to denote the compatibility of an applicant to the company in terms of his/her attitude, values and personality. But is "cultural fit" simply being used as a politically correct way to hire people who look, talk or act the same as the employer?(6)
Welp explains that company culture is a vibrant and important pursuit, as long as it's based on merit and contribution. Diversity breeds innovation, creativity and greater market share. The amount to be gained through a culture of full diversity has the potential of propelling this new economy further than anyone really realizes. It's limitless, but it takes heightened awareness, hard work and making smart choices.
About White Men As Full Diversity Partners (WMFDP):
White Men as Full Diversity Partners (WMFDP) is a diversity and leadership development firm in Portland, Oregon, founded in 1996 by Bill Proudman, Michael Welp, Ph.D., and Jo Ann Morris. WMFDP takes an unorthodox approach towards eradicating bias and discrimination in the workplace. Their client list includes Alaska Airlines, Dell, Lockheed Martin, Northwestern Mutual, Chevron Drilling & Completion, The Nature Conservancy, Mass Mutual, and more. The majority of C level executives are white and male, and they are frequently omitted from a vital role in diversity and equality. Proudman and Welp observed that these critical subjects were not being taken to the doorstep of these leaders—all to the detriment of struggling minorities and the economy as a whole. With a background that includes extensive field work in post-Apartheid South Africa in the early 1990s, Proudman and Welp have dedicated the last two decades to educating and engaging leaders of any race, color, gender and orientation. Welp is the author of the book, Four Days to Change. With an insightful foreword by Proudman, the book chronicles the journey from rural South Africa to the boardrooms of America—all to lay the groundwork of a global paradigm shift.
1. Schappel, Christian, "What will that next discrimination charge cost you?" HRMorning, November 6, 2015.
2. Burns, Crosby, "The Costly Business of Discrimination," Center for American Progress, March 22, 2012.
3. Schrader, Brendon, "Here's Why The Freelancer Economy Is On The Rise," Fast Company, August 10, 2015.
4. Ehrenkranz, Melanie, "Uber and Lyft drivers exhibit racial bias against passengers, study finds," Mic Network Inc, October 31, 2016.
5. Dennin, James, "Here's the trick Airbnb and other companies use to beat racial discrimination lawsuits," Mic Network Inc, November 3, 2016.
6. Andersen, Erika, "Is 'Cultural Fit' Just A New Way To Discriminate?" Forbes, March 17, 2015.