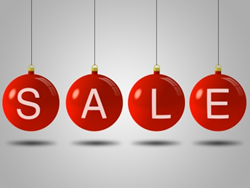 10% Off Our 4 Days Until Christmas Sale on EyeCareUniverse.com
Elmsford, NY (PRWEB) December 20, 2016
Last week, New York-based Eye Care Associates, the operator of EyecareUniverse.com, an online e-tailer that sells contact lenses, contact lens removers, designer sunglasses and designer prescription frames, sent out a reminder to all of their customers that the year end is fast approaching and if they possess a FSA Health account, time is of the essence to spend their remaining funds before loosing them come the new year.
Beginning today, December 20th, 2016 and ending on December 21st, EyecareUniverse.com is offering 10% off with complimentary shipping on all orders. In order for visitors to take advantage of this offer, they will need to use the following coupon code: 4DAYS2016 during checkout on EyecareUniverse.com. This sale is the perfect time to purchase a pair of designer sunglasses or frames such as RayBan, Maui Jim, Oakley and many others.
EyecareUniverse.com would like to wish everyone a safe and Happy Holiday.
EyecareUniverse.com is located in Westchester County, NY and has been in business online for the last 17 years selling designer sunglasses, designer prescription frames, contact lenses, contact lens removers and vitamins.