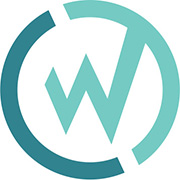 Charlottesville, VA (PRWEB) December 16, 2016
WillowTree, Inc., a top mobile application development, strategy, and UX Design company, announced today it has been honored for the second year in a row with a Glassdoor Employees' Choice Award—earning its place on the Best Places to Work in the US list in the SMB category. Of the top 25 ranked companies, WillowTree is one of only two to make the Best Places to Work list for two years running. Glassdoor's Employees' Choice Awards program, now in its ninth year, relies solely on the input of employees, who elect to provide feedback on their jobs, work environments, and companies via Glassdoor.
"It's an honor to accept our second Glassdoor Employees' Choice Award," said Tobias Dengel, CEO of WillowTree. "I am continually amazed by the WillowTree team for the level of dedication they bring to each and every project we take on. We constantly focus on company culture at WillowTree because it's fundamental to everything we do and what allows us to create and deliver the best mobile applications possible to our clients. I'd like to thank the entire team for their hard work this year and for continually making WillowTree an incredible company to be a part of. We are looking forward to another incredible year in 2017."
"WillowTree focuses on building a team of people who genuinely enjoy working together and feel passionate about the projects we carry out," said Christy Phillips, WillowTree's Senior VP of HR and Recruiting. "When I read quotes on our Glassdoor page that say things like 'The people at WillowTree truly make the company. Everyone is incredibly smart, motivated, and absurdly friendly,' I know we have a special culture and team."
"Company culture and the employee experience are critical considerations for job seekers everywhere when deciding where to work. To help, the Glassdoor Employees' Choice Awards recognize companies that truly stand out as Best Places to Work because they're purely determined by the authentic voice of those who really know a company best—the employees," said Robert Hohman, Glassdoor CEO and co-founder. "Employers, where employees love to work, continue to prove that they have a recruiting and business performance edge. We're proud to celebrate the 2017 Glassdoor Employees' Choice Awards winners in earning this incredible achievement."
The 2017 Glassdoor Employees' Choice Awards for the Best Places to Work rely solely on input from employees who elected to anonymously submit a company review on Glassdoor. During the eligibility timeframe, more than 2.1 million company reviews were submitted by employees on Glassdoor. When providing a company review, employees are asked to share their opinion on some of the best reasons to work for their employer (pros), any downsides (cons), and are encouraged to provide advice to management. In addition, employees are asked to rate how satisfied they are with their employer overall, rate their CEO, as well as rate key workplace attributes like career opportunities, compensation & benefits, culture & values, senior management and work-life balance. Employees are also asked whether they would recommend their employer to a friend and whether they believe their employer's business will perform better, worse or remain the same in the next six months.
The Best Places to Work lists are compiled using Glassdoor's proprietary algorithm, and the overall ratings and rankings were determined based on the quantity, quality, and consistency of reviews during the period of eligibility. As part of the algorithm, an employer's overall company rating is taken into account, combined with how employees have rated each employer's five workplace factors (career opportunities, compensation & benefits, culture & values, senior management and work/life balance), the percentage of employees who would recommend the employer to a friend, along with the employer's business outlook rating. The awards also take into account various types of employment status including full-time, part-time, contract and freelance, however, intern company reviews have been excluded.
View the complete list of the Glassdoor Best Places to Work in 2017 in the SMB category: https://www.glassdoor.com/Award/Best-Small-and-Medium-Companies-to-Work-For-LST_KQ0,43.htm
About WillowTree, Inc.
WillowTree, Inc. is a mobile strategy, UX design, and app development services company whose focus is to bridge the highest level of consumer user experience with enterprise-grade deployments and security. WillowTree is an industry leader in field solutions, media delivery, loyalty programs and payments, and connected devices. The company works with brands such as GE, Johnson & Johnson, Time Warner, Regal Entertainment Group, American Express, and Harvard Business Publishing who trust WillowTree to guide and execute their mobile initiatives. For more information visit http://www.willowtreeapps.com.
We Take Mobile Personally™.
WillowTree Media Contact:
angela.batten(at)willowtreeapps(dot)com
About Glassdoor
Glassdoor is the most transparent jobs and career marketplace that is changing how people search for jobs and how companies recruit top talent. Glassdoor combines free and anonymous reviews, ratings and salary content with job listings to help job seekers find the best jobs and address critical questions that come up during the job search, application, interview and negotiation phases of employment. For employers, Glassdoor offers recruiting and employer branding solutions to help attract high-quality candidates at a fraction of the cost of other channels. In addition, Glassdoor operates one of the most popular job apps on iOS and Android platforms. The company launched in 2008 and has raised approximately $160 million from Google Capital, Tiger Global, Benchmark, Battery Ventures, Sutter Hill Ventures, DAG Ventures, Dragoneer Investment Group, and others. Glassdoor.com is a registered trademark of Glassdoor, Inc.
Glassdoor Media Contact:
LisaHoldenPR(at)Glassdoor(dot)com