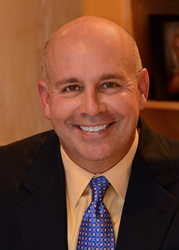 "I am well aware that I'm fighting for my clients to get the care they need or for compensation to put their lives back together. So I'd better do my best -- and I do," said Attorney Hoyt Tessener.
Durham, NC (PRWEB) January 03, 2017
Storied personal injury attorney Hoyt Tessener -- veteran of more than 100 trials over his 28-year career -- has joined the Law Offices of James Scott Farrin. As the firm's senior litigator, Tessener will lead attorney teams seeking just results for people who have sustained serious injuries and families that have lost loved ones due to someone else's negligence.
It's a job Tessener understands well and knows to be intense. Tessener has handled cases throughout the U.S. against some of the largest companies in the world, and has been responsible for verdicts and settlements of over $90 million** in the last 10 years alone.
"The people I represent -- no matter what walk of life they come from -- are often scared," Tessener says. "They're not sure what to do. In some cases, they're not sure they can do anything. They're underdogs.
I know there's a lot they can do -- and I will fight as hard as I can for them. I am well aware that I'm fighting for my clients to get the care they need or for compensation to put their lives back together. So I'd better do my best -- and I do."
Knowing the Other Side
Tessener, who has tried cases in state and federal courts throughout North Carolina, brings to every case a keen understanding of how the other side thinks. Before moving to plaintiffs' cases, Tessener worked for four years as a defense lawyer.
"Knowing the strategies the opposing lawyers might be going with is definitely an advantage," he says. "There may be more of them -- 12 or 15. But they can only talk one at a time … They can yell at me, they can do what they want, it doesn't matter to me. The whole time, I'm thinking through what's best for my client. My clients always know what's going on and where we stand because we are a team fighting together."
Leveling the Playing Field
Tessener's aggressive, hardworking and strategically savvy approach fits in well with the values and style of his new firm.
"People who have been injured want to be confident there's a level playing field for seeking justice, and Hoyt's experience and skills in effect level the field," says firm founder James S. Farrin. "The defense does not get to set the value of a person's loss. Hoyt has the experience to know the likely value, pursue that value and fight to try to deliver results."
Tessener notes that the technology, resources and staff the firm brings to bear is a key asset: "Look, the underdog is going up against a big company and is probably going to be outnumbered. But if you have the tech-savvy ability to get at pertinent information fast, you can stay a step ahead."
Fast Facts about Hoyt Tessener

Tried over 100 cases
Multiple verdict awards of $1,000,000 or more for clients**
Tried cases in state and federal courts throughout North Carolina
Appeared in court in multiple states including: North Carolina, Virginia and South Carolina
Concentrates in personal injury cases including serious automobile and trucking accidents, nursing home neglect, medical malpractice, fraud and product liability claims
Grew up in Shelby, N.C.
Graduated from NC State with a B.S. degree in textiles in 1983; earned his J.D. from the Campbell School of Law in 1988
Past chairman of the North Carolina Bar Association's Litigation Section and the North Carolina Advocates for Justice's Auto Tort Section; served on the Board of Governors of the North Carolina Advocates for Justice; member of the Southern Trial Lawyers Association and the American Association for Justice
Adjunct professor for the last 15 years at Campbell School of Law concentrating in jury selection
In 1997, noted trial lawyer Gerry Spence selected Tessener to attend his Trial Lawyers College in Wyoming. After attending the college, he was invited to join the college faculty.
Selected by his peers every year since 2006 to be included as a 'Super Lawyer' in "North Carolina Super Lawyers Magazine"***; selected since 2008 to the "Best Lawyers in America's"**** annual list for Personal Injury Litigation – Plaintiffs, and Product Liability Litigation – Plaintiffs; won "Best Lawyers in America's" 'Lawyer of the Year'***** for the Raleigh area in 2016 for Product Liability Litigation; and selected to "Business North Carolina's Legal Elite"****** in 2015.
Favorite holiday movie: "Christmas Vacation"
Favorite book: "The Hobbit" by J.R.R. Tolkien
Nonprofit involvement: StepUp Ministries
For more information, please reply to this email, or contact Billy Warden (919.412.0630) or Greg Behr (919.272.5621).
About the Law Offices of James Scott Farrin
The Law Offices of James Scott Farrin is headquartered in the American Tobacco Historic District, adjacent to the Durham Bulls Athletic Park, in Durham, North Carolina, with 13 additional offices statewide in Charlotte, Fayetteville, Greensboro, Greenville, Goldsboro, Henderson, New Bern, Raleigh, Roanoke Rapids, Rocky Mount, Sanford, Wilson, and Winston-Salem. The firm's 38 attorneys focus on the following practice areas: Personal Injury, Workers' Compensation, Social Security Disability, Eminent Domain, Intellectual Property, Civil Rights, Mass Torts, and Products Liability. Seven of the attorneys are North Carolina Board Certified Specialists in Workers' Compensation Law and one is a North Carolina Board Certified Specialist in Social Security Disability Law. The Law Offices of James Scott Farrin is involved in the community, including sponsorship of local philanthropic organizations.
Hoyt Tessener is of counsel
** Each case is unique and must be evaluated on its own merits. Prior results do not guarantee a similar outcome.
*** For more information regarding the standards for inclusion, visit superlawyers.com
****For more information regarding the standards for inclusion, visit bestlawyers.com
*****For more information regarding the standards for inclusion, visit bestlawyers.com
****** For more information regarding the standards for inclusion, visit businessnc.com