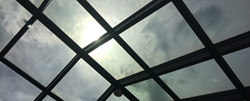 Bellingham, WA (PRWEB) December 16, 2016
This month, on a four-acre property in Bellingham, Washington, Silverado opened a new memory care community designed specifically to maximize quality of life for as many as 80 people with dementia, Alzheimer's disease, and other memory-impairing conditions.
Already in high demand, Silverado Bellingham – located at 4400 Columbine Drive near the community college – is now accepting new residents.
"We are excited to return to Bellingham with a purpose-built memory care community that gives us the optimal space to bring the Silverado experience to life," says Silverado CEO and Chairman Loren Shook. "This new community also marks the return of Silverado's world-class leadership team, including our Administrator, Director of Health Services and Physician Medical Director. These leaders, as well as other members of our original Bellingham team, are energized by the opportunity to once again change lives in Bellingham."
Silverado Bellingham marks the company's most advanced community design to-date. For example, architects wove natural light into the design because studies show that light provides significant benefits to people with dementia by reducing anxiety and enhancing overall mood. In addition, the community features coffeehouse style bistros, a beauty salon, spa, walking paths that encourage residents to move freely, and a playground to encourage intergenerational interaction when families and associates bring their children to play.
Each Silverado community combines world-class clinical care – supported by around-the-clock licensed nurses and a designated physician medical director – with industry-leading social programs. Most recently the company developed Nexus, a program for people with early-stage dementia based on research showing that there may be ways to enhance the functional level of those with dementia and to slow the progression of the disease process. Already, Nexus has transformed lives.
"We founded Silverado 20 years ago with a clear purpose to change the way the world cares for and perceives people with cognitive decline," adds Shook. "Our skilled and compassionate team accomplishes this every day by demonstrating that a dementia diagnosis does not mean the end of a purposeful life."
Silverado worked with many local suppliers and businesses to create the new community, contributing more than 100 construction jobs, generating over $10 million in local spending and creating more than 80 new healthcare jobs – once at full capacity.
Families, healthcare professionals and members of the local community are welcome to drop by for a visit and can also learn more by calling 360-746-6675.
Visit silveradocare.com/Bellingham for a visual representation of the community from development to completion, and experience resident success stories at silveradocare.com/20years.
About Silverado
Silverado was founded in 1996 with the goal of enriching the lives of those with memory loss by changing how the world cares for people with cognitive decline. Establishing this mindset as the foundation allows Silverado to operate in a way that provides clients, residents and patients with utmost dignity, freedom, respect and quality of life. Silverado has grown to become a nationally recognized provider of home care, memory care assisted living and hospice services. With 52 locations, the company delivers world-class care across seven states, including Arizona, California, Illinois, Texas, Washington, Utah and Wisconsin. Learn more at silveradocare.com or call (866) 522-8125.
Contact:
David Gill
(714) 624-2550
dgill(at)silveradocare(dot)com