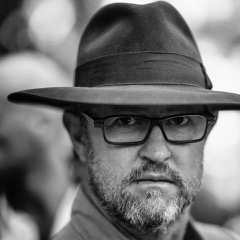 Capetown, South Africa (PRWEB) December 19, 2016
Recognized for his "off the grid" specialty, which includes charter flights over Ethiopia's Danakil Depression or journeys to Chad's game-rich Zakouma National Park, Michael earns the accolade of trusted Experience Maker from Condé Nast Traveler.
The list of Top Travel Specialists in the World was announced in the December edition of Condé Nast Traveler.
An Experience Maker is able to intuit your desires before you even know what they are; a rare skill in the ever increasing automated world of travel, and developing personal relationships on the ground, in far flung places is key to making things happen.
In the words of Condé Nast, "They'll pull off the impossible and spare you the logistics."
# # #
Royal African Safaris
Michael Lorentz, founder of Passage to Africa and Safarious, has more recently joined with Royal African Safaris as Partner. Royal African focus on custom designed, guide led safaris and expeditions with a strong emphasis on experiential travel that is both highly personalized and immersive. Many safaris include a blend of private canvas and some of the regions most unique and interesting small lodges and private homes. Safaris are designed on an exclusive basis for groups of families and friends.
About Michael Lorentz
An accomplished naturalist and committed conservationist, Michael provides his guests with a dazzling insight into the intricacies of Africa's wilderness. In the words of one guest, "Michael does not take you for a walk in the African bush; rather he takes you for a walk with it. Until you have experienced the contrast, you won't know what I am talking about. But believe me; it makes - quite literally the world of difference. I saw, heard, smelt, touched and even tasted an Africa that I, a son of the continent, never knew was there."