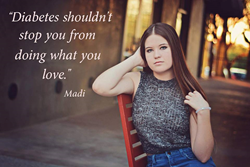 Phoenix, AZ (PRWEB) December 19, 2016
Arizona Court reporting firm Herder & Associates, managed by Marty Herder, has made a commitment to a local fundraising campaign this winter.
Like many court reporting firms around the country, it has been a year of adjustment and recalibration as the dynamic market moves forward. The industry has seen everything from mentors retiring to a new breed of technologically adept young reporters coming on board. The industry has also been home to a plethora of acquisitions and mergers at every level of the legal and reporting field. The court reporting field itself has been at the center of sweeping updates in regulations and legislation across North America.
For Marty Herder, it's a good opportunity to think more about giving back. The professional court reporter, CART and captioner remains the gold standard in real-time verbatim reporting as we consume new technology at a record pace.
As shared by Marty, "As another holiday season is upon us as everyone closes out 2016, let us be grateful for all we have in our personal and business careers, and the opportunity that we share. Let us all embrace being kind and generous as we help those in need."
Madison Schultz was diagnosed with Type 1 Diabetes in 2013 while in 6th grade. Over the past year, her health began to decline and she began to struggle with school due to her health condition. Although her diabetes appeared to be under control, she was suffering symptoms like chronic pain, extreme lethargy, body aches, and unexplained weight loss. After numerous doctor's visits, she was diagnosed with postural orthostatic tachycardia syndrome in 2016.
Madison is now on home study as she is bedridden and faces significant risks of passing out due to low blood sugar. A diabetic alert dog would help to wake her up and protect her in the event of a health challenge associated with her condition, but the family is struggling to cover the costs of obtaining and training the dog.
Herder & Associates encourages others to get involved in a very important giving opportunity for a diabetes alert dog for a young woman. The information about this campaign, benefitting Madison Schultz, can be found at: https://www.gofundme.com/madisonschultz
Firm owner Marty Herder shares, "From the warm sunsets of the great southwest, we wish each of you much joy and happiness this holiday season."