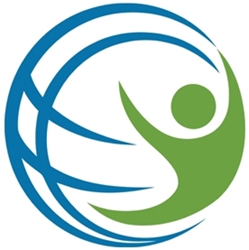 Is your company investing in the right projects?
Cedar Grove, NJ (PRWEB) December 20, 2016
Portfolio Management Essentials is a 1-day instructor-led training course that will take place in New York City's Wall St. district on February 9, 2017 by PMO Advisory, LLC. Portfolio management allows organizations to ensure their scarce resources are allocated on work that is most valuable and best aligned with their strategic and business goals. This is a mission critical skill set as executives now need to utilize strategic portfolio management like a scalpel to ensure their investment mix supports optimal strategy execution.
This training course covers various aspects of portfolio management that are necessary to understand before the concepts can be implemented successfully. Thus, this portfolio management training heavily focuses on the process of prioritizing and authorizing work, as well as the ongoing management of the portfolio. Course participants will learn a comprehensive approach to implement portfolio management consistent with the Project Management Institute's Standard for Portfolio Management.
Course Outcomes: Participants will be able to:
1. Understand the essential principles, concepts and benefits of project portfolio management
2. Create an overall model for selecting, balancing, prioritizing and authorizing work
3. Define the steps to establishing and managing a portfolio of initiatives
4. Understand and define portfolio governance and its strategic importance
5. Report and control of programs and projects in an effective manner that utilizes best practice reporting tools for portfolio management
Three key questions for every executive are: Are you confident that you are getting the most out of every project dollar? Do all of your projects fully support your business strategy? Are you certain that your projects actually deliver the Business Value they are supposed to? This 1-day Portfolio Management Training Course will enable all participants to accurately discern and report on all 3 key questions within the framework of PMI's Standard for Portfolio Management.
Innotas by Planview is a seamless project portfolio, application portfolio management, and resource management solution that gives CIOs, PMOs, and IT managers a 360-degree view of their operations and initiatives. In addition, the software enables:

Informed decision making through the complete visibility across projects
Effective resource distribution
Quick deployment
Identification of high revenue investments and those that don't warrant investment
Alignment of resources and efforts to business objectives
Who Should Attend:

Project and PMO professionals who are helping their organizations with project investment decisions
Project leaders who are managing large quantities and pools of resources and wish to move into the driver seat
Financial, marketing and operational professionals who work closely with project managers in their organization and who also influence and contribute to the strategy implementation process.
Up and coming project professionals who are ready to take the next leap into mid- to upper-level leadership
We also have seen a high number of senior project professionals who are "accidental project managers" and who have grown beyond PMP. This is an excellent introductory course for those who are considering the PfMP certification.
Fees $699. For professionals and executives that possesses PMI certifications such as PMP, this course earns 8 PDUs (4 Technical, 2 Leadership, 2 Strategic). Click here to learn more about this event.
About PMO Advisory
PMO Advisory is a Project Management Institute Global Registered Education Provider (PMI R.E.P.) and one of the world's foremost providers of project management training and consulting. PMO Advisory is one of the most specialized and comprehensive project management consulting and training firms in the world offering certification training in Portfolio (PfMP), Program (PgMP), Project (PMP and CAPM), Risk (PMI-RMP), Agile (PMI-ACP, SCRUM), Project Management Office (PMO) and Organizational Change Management (OCM) training. As a PMI Global R.E.P., the firm pioneered the portfolio management certification bootcamp for PfMP and developed some of the largest practice tests for portfolio and program management. For more information about this course, visit http://www.pmoadvisory.com/pfmp/essential.