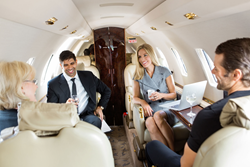 Connect with like minded Entrepreneurs 24/7
Pikeville, KY (PRWEB) December 19, 2016
Running a business is filled with challenges. When one is struggling to improve the performance of a company, it can seem like a lonely fight, but that isn't entirely true. Thousands of people are making plans, developing product, hiring staff, and brainstorming endlessly on ways to market a brand. Connecting with like-minded entrepreneurs is the best means of growing any business. Establishing an online social presence is a form of marketing. It is the best way an entrepreneur can begin to gain visibility.
If one works from home, it can be difficult to meet new people and build the kinds of relationships needed to advance in business. The Hustle Network is a platform created to help small-business owners who work virtually, form a community.
Entrepreneurs tend to be quite independent people. Most possess boundless confidence with an ability to bring the money, materials, and people together to make a company thrive. This drive, ambition, and single-mindedness can leave one feeling isolated, which is not a good position to be in because no one in business succeeds alone. Linking oneself to other entrepreneurs gives one the chance to tap into other vestibules of knowledge and insight.
The Hustle Network is designed to allow entrepreneurs to find people who are in a certain industry or one associated with it. Entrepreneurs will be given access to a pool of information—of facts, analyses, trends, and opportunities—that one may not know of. Entrepreneurs may also find clients, customers, and partners. Indeed, collaboration and resource sharing are two of the hottest trends in modern business. Even companies that one may consider rivals can be useful in ways previously unthinkable.
Being apart of a community opens one up to new ideas and perspectives. It is a crucial means to modifying and expanding one's vision. Working through the Hustle Network will also help entrepreneurs form genuine friendships and lines of support. There may be entrepreneurs working in one's area, and one may find helpful hints and business lessons. The platform can also be used as a sounding board for what may seem like a radical idea. Growing a business takes time, dedication, and tremendous amounts of energy. It also requires forming bonds with people that one can trust; people that will have one's back when times get tough. Working through the Hustle Network is an easy means of finding such people.
Entrepreneurship is defined as directing economic resources from an area of lower to an area of higher productivity and greater yield. In the twenty-first century, this is best done through social media because of its capacity to connect, giving one the power to create new markets, relationships, alliances, and partnerships. The Hustle Network allows entrepreneurs to utilize the awesome power of social media to build a company into a genuine empire. It is a power that enables individuals to do extraordinary things; the only limits being one's energy and imagination. Get signed up today and explore the possibilities!