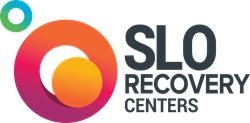 The failure rate of drug rehab is staggering. We need a change.
Delray Beach, Florida (PRWEB) January 19, 2017
This month, the CEO and Clinical Director of Sober Living Outpatient, Mr. David Kolker J.D., LCSW, announced that the name of their drug rehab center in Delray Beach, Florida has been changed from Sober Living Outpatient to 'SLO Recovery Centers.' "It is time we recognize that not only stars such as Philip Seymour Hoffman and Chris Farley are dying from heroin overdoses, but thousands of unnamed kids in our community are, too." Mr. Kolker goes on to state that the industry has failed in treating the disease and that, "We must change how we address addiction by beginning to treat it as a brain disease and a lack of secure, healthy attachments." In the past, drug rehabilitation has been a crash course on the 12-step program, and SLO Recovery Centers is changing that mold. Mr. Kolker states, "We are committed to providing in-depth therapy as opposed to offering the 12 steps, which are free." SLO Recovery Centers focuses on the underlying core issues affecting patients, such as abandonment, abuse and trauma, as a means of addressing why individuals destroy their lives through drugs and alcohol.
Mr. Kolker stressed that a 30-day stint in a drug rehabilitation program is merely the tip of the iceberg. He stated, "To expect that people are going to begin the road to wellness in 30 days is ridiculous." Mr. Kolker went on to say, "We may as well hand people drugs as they leave the door because we have ill-prepared them to succeed." SLO Recovery Centers realizes that long-term therapy to address core underlying issues is the answer to helping individuals get well. Additionally, the drug rehabilitation program in Florida understands that merely removing the drugs and alcohol is a small part of the problem and that it is critical to address the underlying pain that continues to create a need to self-medicate.
The CEO of SLO Recovery Centers states, "It is a tragedy that drug overdoses are the leading cause of accidental death in the U.S. In 2015 alone, over 55,000 people died of accidental drug overdoses." SLO Recovery Centers is taking responsibility for changing that pattern by treating patients differently and addressing the "why" of the problem(s) as opposed to the "how." Mr. Kolker states, "We know how people are dying, and this doesn't change anything." He goes on to state, "Individuals must dig deep down to the underlying issues so that they are able to understand the 'why' and thus change destructive patterns."
Mr. Kolker states, "It is a shame that individuals with subpar insurance get well in 15 days, while those with excellent insurance get well in 30, 60 or 90 days." He states, "We have never denied treatment to anyone who wants help and is willing to do the work."
About SLO Recovery Centers
SLO Recovery Centers is located in Delray Beach, Florida and offers residential, partial hospitalization and intensive outpatient treatment for those seeking to overcome addiction. If you or a family member is in need of help, call them at 877 659-4555 or visit https://www.slorecoverycenters.com.