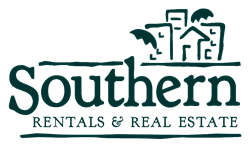 Navarre Beach, Florida (PRWEB) December 21, 2016
Southern Vacation Rentals – a locally owned and operated company that specializes in Northwest Florida vacation rentals as well as condos and beach homes in Coastal Alabama – reported record-breaking revenue from their Black Friday sale, making 2016 their best year to date. The days of holiday sales being only for toys and electronics are behind us. Many unexpected industries are using the day to highlight great deals on a variety of goods and services. Southern Vacation Rentals experienced an incredibly successful November this year, with a 35% increase over last year's numbers. Southern offered up to 20% off condos and homes, and future Gulf Coast vacationers took notice. With a great year coming to a close, Southern has plenty of reasons to celebrate 2016.
"We had a record breaking July and now with November, 2016 is shaping up to be an incredible year for us," said Joe Casal, Reservations Manager. "The timing worked perfectly too, giving us an opportunity to showcase our new homes, condos and vacation rentals in Navarre Beach, Pensacola Beach and Gulf Shores."
Southern recently added over 300 homes and condos along the Gulf Coast and increased their already impressive selection. The addition of these new vacation rentals expanded Southern's reach and their experienced sales and marketing team worked together to promote each community and its new vacation rentals.
Southern Rentals and Real Estate is a premier provider of residential leasing, real estate, property management services, and vacation rentals in Northwest Florida and Coastal Alabama. Established in 1995, the company is owned and operated by two sets of brothers, Brad and Mike Shoults and Kevin and Kerry Veach, and Susan Carleton. Southern represents nearly 1,100 vacation rentals, approximately 1,000 long term rentals, countless real estate opportunities and more than 40 associations along the Gulf Coast. The Southern family of companies includes Southern Vacation Rentals, Southern Residential Leasing, Southern Real Estate Sales, RE/MAX Southern and Southern Association Management. For more information, visit GoSouthern.com.