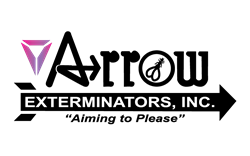 Broken Arrow, Oklahoma (PRWEB) December 20, 2016
The holiday season is officially in full swing. With many families currently traveling or planning their travels, the risk of bringing bed bugs home has never been greater. The pest control experts, Arrow Exterminators, have been committed to educating the public about preventative bed bug strategies to ensure their home remains bed bug-free when the holidays end.
Staying in a hotel, regardless of how clean it looks, carries the greatest potential risk of transferring bed bugs to your home. Often bed bugs will attach themselves to clothing articles and luggage, hitching a ride to their next location. By taking precautionary measures before settling in, travelers can greatly decrease the risk of bed bug exposure.
Perhaps the most common sign of a bed bug presence is the evidence of stains, spots or actual bed bugs inside mattress seams. Stains are often caused by bed bugs being crushed after feeding, leaving a blood spot on the sheets or mattress. Eggs, eggshells and shed nymph skin can often be observed; however, dark spots are often bed bug feces that is released following feeding.
Travelers should immediately check for these signs before settling into a room. If evidence of bed bugs is found, a new room should be requested and the front desk staff at the hotel should be notified. This will ensure that the hotel staff is aware of the problem and can take the appropriate steps necessary to remove the bed bugs.
While traveling, luggage and articles of clothing are the most common attachment points used by bed bugs to travel to new locations. Travelers are encouraged to keep their luggage secured in a trash bag while traveling to deter bed bug attachment. Under no circumstances should clothing be laid on a bed, or other furniture, and should remain elevated to avoid bed bug attachment.
Arrow Exterminators is an Oklahoma family owned company serving many local area communities. The talented technicians at Arrow Exterminators can identify any type of pest and the best course of treatment to get rid of it.