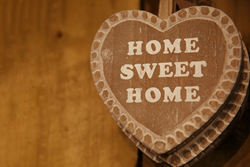 Chicago, IL (PRWEB) December 19, 2016
The industry leader in energy-efficient heating solutions for home and office, Cozy Products®, updated their blog recently, focusing on new renters this holiday season. The blog post sheds light on issues many may overlook when shopping for gifts for someone who rents.
Many city dwellers have a landlord to report to, and that means taking care of the apartment in order to retain the full amount of the security deposit. The blog suggests including things like "adhesive strips that won't leave holes or marks on the wall" instead of nails when gifting hanging artwork.
Many apartment units are still using radiator heaters that are hooked up to one main heating system. This means many tenants are not getting heat when they want it, or where they want it. Cozy Products® latest product redesign boasts a sleek silhouette, allowing it to be placed anywhere in the apartment without taking up too much square footage.
To ensure safety, the blog brings up the importance of looking for a heater with an ETL Zero-Clearance Rating, which means the heater can be placed on or next to flammable items without the risk of fire.
Other accessible and low-maintenance gifts are discussed in the blog, just in time for holiday shopping.
Cozy Products® offers energy-efficient, low-watt personal heaters that conserve energy, prevent circuit overloads, and reduce the risk of fire. Founded decades ago and based in Chicago, USA, Cozy Products® strives for a superior level of quality.
Cozy Products® is part of the Bird-X group of companies. For more information on these items, or any of the Cozy Products® diverse line, please call customer service at (800) 662-5021.