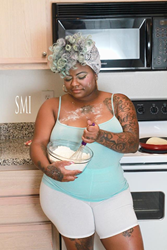 Las Vegas, NV (PRWEB) December 20, 2016
Over 10,000 men and women from around the country entered into MyShape Lipo's "Free Liposuction Contest" with the hopes of winning 3 Areas of Liposuction. The procedure will permanently remove unwanted fat from the treated areas. This helps to improve body contours and bring individuals back into normal proportions.
The contest has been ongoing for nearly 4 months and has drawn people from every state. Both men and women are excited about the potential to win the opportunity to get their unwanted fat permanently removed. The contestants were all very active through the social media channels for MyShape Lipo. They connect with their followers through Facebook, Twitter, Google +, Linkedin, Snap Chat, YouTube, Instagram and Pinterest.
MyShape Lipo had been promoting the live announcement on Facebook for a few weeks prior to build excitement to a peak. On the big day, tensions were high and their followers were anxiously awaiting the announcement similar to a child awaiting the arrival of Santa Claus. The online chatter was quickly building and people were talking about their pent up excitement.
On Thursday, December 8, 2016 at 4:00pm, Trevor Schmidt PA-C the owner and liposuction specialist at MyShape Lipo went live on Facebook to make the announcement. He stayed live for over an hour building an audience and answering any questions his viewers had. At nearly an hour the tension had built so intense that the viewers were begging for the winner to be announced.
"This was such a successful announcement, we had 2,500 comments, 300 shares and 1500 likes in under an hour," says Schmidt. "The announcement was exposed to over 350,000 Facebook feeds. This was significantly more than what we were expecting."
At 4:55 pm Schmidt initiated a FaceTime call to the chosen winner. Brittany Rodgers from Houston Texas was the lucky woman on the other end of that call. In shock, as she too was watching the announcement live on Facebook, and now she was the winner on the phone with Trevor Schmidt.
After a short screech of excitement she was at loss for words, Rodgers simply wept for joy. At 26, she has been following MyShape Lipo since 2012, dreaming of her ideal body. She's a cosmetologist by trade and says that she has been unable to maintain a healthy diet and exercise routine because of her busy schedule. Brittany has no kids, but is a proud aunt to her four nieces and nephews.
"I'm so happy for Brittany," says Schmidt. "It was even more gratifying to hear that she was a long time follower of ours."
"I was literally screaming, I couldn't control myself, the emotions were overflowing," says Brittany. "I've been dreaming about winning this contest forever and I can't even believe that this is true."
MyShape Lipo has given away 7 other procedures previously, to lucky winners from around the country. The contest has raised awareness and helped to grow their digital media presence to dominate the liposuction industry. They were the first and only clinic to offer a liposuction procedure as the grand prize to their contest.
About MyShape Lipo
MyShape Lipo is a specialty clinic located in Las Vegas NV, who focuses specifically on liposuction and fat transfer. Trevor Schmidt PA-C, the owner and liposuction expert has performed over 15,000 procedures on all body types both men and women. They offer complimentary "Body Shape Analysis" in person or over the phone with the use of pictures. Call Now 702-818-5476 or visit them online http://www.MyShapeLipo.com.