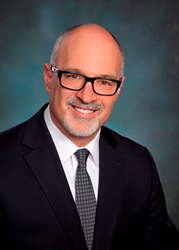 SCOTTSDALE, Ariz. (PRWEB) December 20, 2016
Tribal gaming compacts and case studies will be under the microscope during a panel discussion at the upcoming National Council of Legislators from Gaming States (NCLGS) Winter Meeting at the Hotel Valley Ho.
Steve Hart, leader of the Gaming practice group at Lewis Roca Rothgerber Christie LLP, will moderate a Jan. 7 panel on "Tribal Gaming Issues with States." Hart previously served as director of the Arizona Department of Gaming and has negotiated numerous tribal gaming compacts.
The panel will discuss new gaming compacts and compacts currently being negotiated in Arizona, California and New Mexico, as well as recent and pending cases involving tribes and the state of Florida.
Government and legal expert panelists for "Tribal Gaming Issues with States" include:

Joginder Dhillon, senior advisor for Tribal Negotiations, Office of California Gov. Edmund G. Brown Jr.;
Jeremiah Ritchie, deputy chief of staff, Office of New Mexico Gov. Susana Martinez;
Kerry Patterson, partner, Lewis Roca Rothgerber Christie LLP, Phoenix, and
Dennis Whittlesey, Member, Dickinson Wright PLLC, Washington, DC.
Other confirmed speakers for the NCLGS conference include state regulators, casino operators, gaming attorneys, lottery and pari-mutuel experts.
International Masters of Gaming (IMGL) also will hold Masterclass sessions Jan. 7-8. Panelists will cover evolving issues in the gaming industry of interest to legislators: the role of the regulator, the rapidly changing tribal gaming market, and in-depth analysis of the hottest area in gaming – eSports.
The National Council of Legislators from Gaming States Winter Meeting will be held Jan. 6-8, 2017. Event information is available at https://www.nclgs.org/meetings.html.
NCLGS is a non-partisan organization of state lawmakers that meets on a regular basis to discuss issues in regard to gaming. NCLGS does not support or oppose gaming, but supports effective regulation and sound state policies and is a source of nonpartisan data on issues of gaming legislation and regulation.
About Lewis Roca Rothgerber Christie LLP
Lewis Roca Rothgerber Christie LLP is an Am Law 200 commercial law firm for handling complex matters in litigation, intellectual property, business transactions, gaming, government relations and other practice areas. Lewis Roca Rothgerber Christie offices are located in Albuquerque, Colorado Springs, Denver, Las Vegas, Los Angeles, Irvine, Phoenix, Reno, Silicon Valley and Tucson.