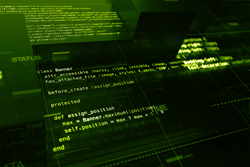 Our customers who have implemented VTERM have been able to recognize significant reductions in testing time almost immediately.
(PRWEB) December 20, 2016
As an innovator in test automation, Ascert has launched a new version of its Virtual Terminal Simulation Module (VTERM) to operate natively in its newest generation of testing products, VersaTest Automator. The VTERM product, which was originally created within Ascert's VersaTest Classic product, has been used successfully by customers for many years to automate the test process for green screen applications. However that version required an HP NonStop (formerly Tandem) server, in order to operate – that is no longer the case.
This latest version leverages the end-to-end testing environment provided by VersaTest Automator, enabling the coordinated testing of green screen applications alongside other headless interfaces, such as payments networks and back-end hosts. Adoption of this latest version has occurred with companies in various sectors including financial services and retail.
"Many of today's server-based applications are developed to utilize the sophisticated graphical capabilities of PC's or workstations for user input and display. But, in many instances, the 'behind the scenes' applications in very large companies are legacy green screen applications based on older terminal technology, such as the Tandem 6530 or IBM 3270," said Paul Springston, Ascert's Director of Professional Services. "VTERM eliminates the manually intensive process of testing these interfaces and automates the process. Our customers who have implemented VTERM have been able to recognize significant reductions in testing time almost immediately. This latest version, operating natively within a VersaTest Automator environment, provides them with even greater orchestration capabilities for their complex testing requirements."
VTERM Terminal Simulator, an add-on module to VersaTest Automator, provides yet another solution to the problem of expensive, time consuming and error-prone testing practices. It is joined by the VersaTest Jenkins Plug-in for Continuous Testing which Ascert recently released to the marketplace.
To find out more about VTERM or other Ascert testing technologies, visit the Ascert Web Site or contact one of the Ascert offices.  
About Ascert: 
Ascert is recognized as a leading provider of premier testing software solutions. Ascert was founded in 1992 to provide automated software testing solutions that help companies measure the performance, reliability and scalability of their mission-critical back-end servers and applications. With over 100 clients worldwide, Ascert's products and services are used at some of the world's most successful companies.  
Off-the-shelf simulators for Ascert's VersaTest product include solutions for EFT testing, POS testing, stress testing, ATM testing, Fraud testing, IFX testing, EMV/chip card testing, ISO8583 testing and 3270 & 6530 terminal testing. Ascert's custom simulators have been used for testing air traffic control systems and biometric payment systems. Ascert delivers flexible solutions that are either customer site installed or accessed via Ascert's Remote Testing Services. Ascert's products assist testing professionals across industry segments to better manage their testing processes and environments through an end-to-end tool set. 
For inquiries in the America's and Asia-Pacific: 
Richard B. Greene  
Ascert, LLC  
759 Bridgeway  
Sausalito, CA 94965, USA 
Telephone: 1-415-339-8500 
Toll Free:1-877-ASCERT-IT 
Fax: 1-415-339-8501 
E-mail: info(at)ascert(dot)com 
http://www.ascert.com 
For inquiries in Europe, Middle East, and Africa: 
Mike Wainwright 
Ascert Limited 
3rd Floor Signet House 
49 - 51 Farringdon Road 
London EC1M 3JP England 
Telephone: +44 (20) 7488 3470 
Fax: +44 (20) 7488 3477 
E-mail: ukinfo(at)ascert(dot)com 
http://www.ascert.com