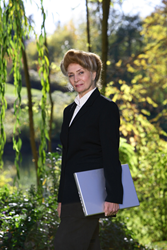 Grants Pass, OR (PRWEB) December 20, 2016
Date aired: December 12, 2016
Guest: Kathleen Blizzard MS, RDN, LD, CNSC, CLT Registered Dietitian Nutritionist http://www.kathleenrd.com
Sharon Kleyne, America's leading water educator, researcher and advocate welcomed Kathleen Blizzard as her December 12th guest on her nationally syndicated radio program, The Sharon Kleyne Hour Power of Water, Global Climate Change and Your Health on Voice of America to talk about the what the latest research and technology are telling us about nutrition and water.
For more than two decades, Sharon Kleyne's research and new water technology discoveries at the company she founded, Bio-Logic Aqua® Research Water Life Science®, have garnered international recognition for her as the global expert on dehydration of the eyes and skin due to excessive evaporation of the body's water vapor. "The moment we leave our mother's water-womb and are born," Kleyne says, "we begin a process of evaporation that continues until death. In order to sustain excellent health and live longer," Kleyne continued, "one must supplement eyes and skin on a daily basis to replenish the evaporating water vapor."
Blizzard, an enthusiastic proponent of Sharon Kleyne's Water Life Science® lifestyle, couldn't agree more. "I learned about water early," Blizzard said. "As a child, I suffered gastrointestinal illnesses and I had a terrible case of dry eye disease, which led to my first pair of glasses at age two. With these health issues and growing up in Iowa," Blizzard went on, "I learned about the importance of drinking eight-to-ten glasses of water a day. I believe that really helped my intestinal issues."
After completing her education and establishing her practice, Blizzard, a lifelong athlete, discovered that she was slowing down but didn't know why. She went in, she explained to Kleyne and radio listeners, for a series of tests, The results shocked her. They said she was diabetic and was very low in magnesium and zinc. "It was at that point," Blizzard said, "that I realized I needed more micronutrients in my diet. I had to change the way I ate!"
To Sharon Kleyne's questions about the steps she took, Blizzard said that she cut out all processed and packaged foods. Formerly a vegetarian, she shifted to a high fat, low carb diet, and in no time at all she was energetic and much more fit. "I believe," said Blizzard, "that nutrigenomics is one of THE greatest health-optimizing skills on the planet, and everyone needs to learn it."
"And be sure to balance it with correct breathing and water consumption plus misting of the eyes and skin," Kleyne added,
"Absolutely!" said Blizzard. "If you don't replenish the water vapor you lose to evaporation, you will not be a well person."
.
Sharon Kleyne loved that Blizzard stressed the importance of education in these health matters. "I discovered long ago that one can accomplish very little without education," said Kleyne. "I try to educate people around the world every day about the growing global water crisis, and the health dangers associated with dehydration due to excess evaporation of the earth's water vapor. In doing so," Kleyne said, "we learn what we need to know to create a new, healthy Water Life Science® lifestyle." Kleyne encouraged listeners and other interested parties to visit http://www.biologicaqua.com for more information about this new water technology and water lifestyle.