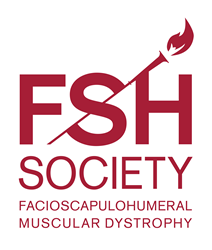 Boston, MA (PRWEB) December 20, 2016
The FSH Society, the Massachusetts-based non-profit and global leader in the quest to cure Facioscapulohumeral Muscular Dystrophy (FSHD), today announced it has received its ninth consecutive Charity Navigator four-star rating. Only one percent of charities reviewed has received at least nine consecutive four-star evaluations, indicating that the FSH Society outperformed most other charities in America.
"It's an honor to be recognized as a top charity in the country for the ninth consecutive year," said Daniel Perez, founder and president of the FSH Society. "This coveted four-star charity recognition is validation to donors that we are responsible with their financial donations and committed to our mission to generate greater awareness of the FSH Society and get one step closer to finding a cure for FSHD."
The highly coveted four-star rating from Charity Navigator demonstrates that the FSH Society adheres to good governance and other best practices that minimize the chance of unethical activities and consistently executes its mission in a fiscally responsible way.
Affecting an estimated 870,000 people worldwide, FSHD is one of the most common muscular dystrophies. The genetic disorder presents a lifelong progressive loss of skeletal muscles, typically attacking the muscles of the face (facio), shoulder blades (scapula), arms (humerus), trunk and legs, although it can progress to affect any skeletal muscle. Approximately one-quarter to one-third of patients end up in wheelchairs.
In their recently released 2015-2016 Donor Impact Report, the FSH Society reported that more than 2,000 donors from around the globe contributed to the charity in 2015. Over 95 percent of the Society's total revenue came from individual patients, family members and their friends. Most importantly, nearly 73 percent of its total spending went toward research to find a cure for FSHD, 8 percent toward supporting educational efforts, and 19 percent toward direct FSHD services.
To learn more about the FSH Society and FSHD, watch the Society's short documentary, Into the Light, here.
# # #
About the FSH Society
The FSH Society is a world leader in combating muscular dystrophy. The non-profit has provided millions of dollars in seed grants to pioneering research worldwide, creating an international collaborative network of patients and researchers. The FSH Society seeks to serve as a source of information and support for all patients and families with FSHD; act as a driving force in the development of research directed towards treatments and ultimately a cure; and bring support to patients and research for FSHD through effective engagement of governmental and private sector organizations and entities. For eight consecutive years, the Society has received the Charity Navigator's four-star rating, the highest distinction held by less than two percent of non-profit organizations in the country. The FSH Society offers a community of support, news and information for FSHD patients and families through its website at http://www.fshsociety.org. For more information about FSHD, please contact the Society at 781-301-6649.
Press Contacts:
June Kinoshita: The FSH Society
781.301.6649; june.kinoshita(at)fshsociety(dot)org
Theresa Masnik: SHIFT Communications
617.779.1871; FSHSociety(at)shiftcomm(dot)com