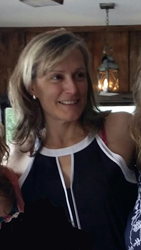 Annapolis, MD (PRWEB) December 20, 2016
People who live with bruxism and temporomandibular joint disorder (TMD) can now visit Dr. Kim Ross with or without referrals for temporomandibular joint (TMJ) treatment in Annapolis, MD. Dr. Ross offers patients relief from both conditions by performing occlusal adjustments to correct each patient's bite. This approach improves patients' comfort and health by eliminating a direct cause of bruxism, TMD, jaw pain and related oral health issues.
Bruxism and TMD can develop when the jaw cannot close into a natural resting position. This may occur due to issues with a person's tooth or bite alignment, which can stem from an injury or develop naturally. Certain dental treatments, such as fillings and crowns, may also interfere with a healthy bite and jaw alignment. The resulting malocclusion may put patients at risk for clenching and grinding, tooth fractures and TMD. In addition, if TMD develops, it may cause adverse symptoms such as face and jaw pain, headaches, reduced joint mobility, difficulty chewing and "locking" of the jaw.
Fortunately, Dr. Ross can address all of these issues with occlusal adjustment. To assess each person's malocclusion, Dr. Ross performs a bite test that indicates where improper contact between the teeth is occurring. She then slowly corrects the bite until the malocclusion has been eliminated. Patients who undergo this TMJ treatment in Annapolis, MD, can expect lasting results because the procedure addresses a root cause of bruxism and TMD, rather than merely treating symptoms such as jaw pain.
Patients who need more information about their treatment options for TMD and bruxism are urged to visit Dr. Ross's website at http://www.drkimrossdmd.com. To schedule consultations regarding TMJ treatment in Annapolis, MD, patients may visit the website or directly call Dr. Ross' office at (410) 626-7018.
About the Doctor
Dr. Kim Ross is a general dentist offering customized dental care to patients in Annapolis, MD. Dr. Ross has been in practice since 1992 and believes that staying up-to-date on the latest advancements in dentistry through continuing education courses is vital to offering leading care. She is an active member of the Academy of General Dentistry, among other organizations. Dr. Ross, and her compassionate team, offer a wide variety of dental services including dental implants, periodontal maintenance, sleep apnea treatment and full mouth reconstructions. To learn more about Dr. Ross and her team visit http://www.drkimrossdmd.com or call (410) 626-7018 to schedule a personalized consultation.