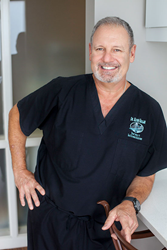 Mt. Pleasant, SC (PRWEB) December 20, 2016
Dr. Kevin Hogan, a skilled general dentist, is pleased to announce he is expanding his practice and now accepts new patients for personalized veneers in Mt. Pleasant, SC, with or without a referral. Veneers are just one esthetic solution to creating a smile that inspires confidence in patients; Dr. Hogan offers leading dental treatments at his practice using the latest technology and leading dental techniques. With more than 30 years of experience in cosmetic dentistry, Dr. Hogan is proud to use his skills and training to help patients achieve their oral health and cosmetic goals.
Veneers are a cosmetic dentistry procedure that create a straight, bright and seamless smile, immediately. Thin pieces of porcelain are designed and shaped like natural teeth and are placed on the front of each tooth. Each veneer is individually bonded to the teeth offering convenient and affordable corrections to numerous cosmetic issues including chips, cracks and discolored and crooked teeth. With proper care, veneers can last more than a decade.
The power of an attractive smile has been shown to affect more than just a patient's confidence, but their personal and professional relationships as well. Oftentimes, the time and expense required of a complete smile makeover with sometimes painful orthodontics or extensive reconstructive dentistry can discourage patients from achieving their ideal smile. Dr. Hogan understands that other forms of cosmetic dentistry may not be an option for everyone, which is why he is offering more patients the opportunity to experience the convenience of veneers in Mt. Pleasant, SC.
Patients who would like to learn more about veneers are invited to contact Dr. Hogan's office for more information or visit his website at http://www.smilesbyhogan.com. To schedule a customized cosmetic dentistry appointment, call 843-216-0908.
About the Doctor
Dr. Kevin Hogan is a general dentist providing individualized care for patients in Mt. Pleasant, SC. Dr. Hogan is a graduate of the Indiana University School of Dentistry and has completed hundreds of hours of continuing education courses to stay contemporary with the latest dental technologies. In addition, he has also completed coursework with the Dental Organization for Conscious Sedation and has lectured at the University of North Carolina, Emory University, the Saginaw Valley University and AUA-American University of Antigua on head and neck anatomy and oral pathology. Dr. Hogan is a member of the American Dental Association, International College of Cranio-Mandibular Orthopedics, Academy of Laser Dentistry, International Association of Physiologic Aesthetics, Institute for Advanced Laser Dentistry, DOCS (the Dental Organization for Conscious Sedation), International Congress of Oral Implantologists and the South Carolina Dental Association. He is also a past member of the American Straight Wire Orthodontic Association, Maxillofacial Orthopedic Growth and Development, the American Academy of Pediatric Dentistry and the Functional Orthodontic Society. He and his team are dedicated to providing exceptional oral care to patients through personalized treatment plans. To learn more about the services offered by Dr. Hogan, please visit his website at http://www.smilesbyhogan.com or call (843) 216-0908.