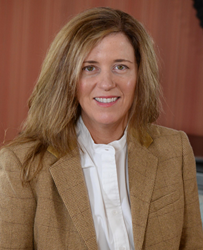 We bridge the gap between IVF and genetics. If clinics are struggling with their results or are new to PGS, we can evaluate their clinical protocols, troubleshoot issues and work with lab staff to implement improvements. Amy Jones, scientific director
Los Angeles, California (PRWEB) January 11, 2017
Ovation Fertility™ Genetics now offers a nationwide, collaborative approach to support fertility specialists with accurate and reliable preimplantation genetic screening (PGS).
"Our genetics and IVF teams are recognized experts in both fields, and we have achieved excellent results," says Ovation Fertility Genetics Scientific Director Amy Jones, M.S., ELD (ABB), who has worked with or directed IVF labs in the United States, Europe and Asia. "We bridge the gap between IVF and genetics. If clinics are struggling with their results or are new to PGS, we can evaluate their clinical protocols, troubleshoot issues and work with lab staff to implement improvements."
PGS Labs Cover the Country
Ovation Fertility Genetics offers sophisticated screening labs in Nashville, Tenn., and Las Vegas, Nev., to serve clinics' needs in the eastern and western United States. Ovation Fertility Genetics also has affiliations with partner IVF labs across the country that are staffed by industry thought leaders who have published in reproductive medicine journals and presented at international conferences.
Mitchel C. Schiewe, Ph.D., a high-complexity lab director who works collaboratively with the Southern California Center for Reproductive Medicine, says that Ovation Fertility Genetics has provided outstanding results for his patients.
"It was important for us to qualify the Ovation Fertility Genetics lab through extensive validation before using its services," he notes. "Earlier this year, we officially began using Ovation Fertility's Next Generation services exclusively and have been extremely confident about and satisfied with their results."
Success with PGS
PGS, preimplantation genetic screening is most often recommended for women who have unexplained infertility, repeated implantation failure with IVF or recurrent miscarriages, or who are at an advanced maternal age (usually age 35 or older).
Research has shown that there is a high success rate for pregnancy and a reduced incidence of miscarriage when embryos undergo PGS. Women can become pregnant faster and have fewer IVF cycles, resulting in a lower cost and a reduced emotional toll. In addition, PGS allows physicians to transfer only one healthy embryo at a time, therefore greatly reducing the risk of a pregnancy with twins or triplets.
Jones notes, "IVF labs referring to Ovation Fertility Genetics will have access to clinical cytogeneticists and embryologists, who not only provide support for PGS data interpretation but also troubleshoot the IVF side of the PGS process. Ovation Fertility Genetics offers patient, nursing and physician counseling with respect to reporting of PGS results as well as customized PGS reports to suit the needs of individual IVF clinics.
"We give the physicians and scientists who use our PGS program confidence in their embryos – from the very first transfer," she adds.
About Ovation Fertility™
Ovation Fertility – Founded in 2015 by a coalition of thought-leading reproductive endocrinologists and scientists, Ovation Fertility is a national fertility service provider offering a suite of state-of-the-art assisted reproductive technology services to aspiring parents, including embryology, andrology and genetic testing as part of the in vitro fertilization process. Ovation Fertility partners with physicians who are committed to reducing the average cost of a live birth through IVF by advancing industry standards in fertility treatment. For more information, visit http://www.ovationfertility.com.