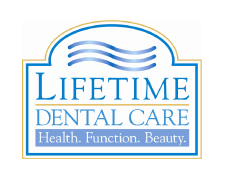 Hays, KS (PRWEB) December 20, 2016
Patients with receding gums and sensitive teeth in Hays, KS, can now turn to Dr. Jeffrey H. Lowe, an experienced general dentist with Lifetime Dental Care. Dr. Lowe is now accepting new patients who are in need of the revolutionary, convenient and minimally-invasive gum recession treatment, the Chao Pinhole® Surgical Technique. Dr. Lowe understands the effect that gum recession can have on a patient's emotional and physical well-being, and is dedicated to providing this valuable service to all eligible patients.
In many cases, patients are unaware that they suffer from receding gums for an extended period of time. This is because the symptoms are often subtle and are easy to overlook. Many Hays, KS, patients first notice that they have sensitive teeth. Upon examining their teeth, they may also be surprised to see that they look elongated. This elongated look occurs as the gums begin to pull away from the teeth and recede past the original gum line, leaving the tooth root exposed. Loose teeth and gum disease are also associated with untreated recession.
To combat this serious issue, Dr. Lowe recommends that patients undergo the Chao Pinhole® Surgical Technique, or PST™. This treatment has revolutionized gum surgery. Dr. Lowe is able to restore the gums to their original position over the exposed roots of the teeth without invasive cutting, grafting or sutures. This results in little to no bleeding, little swelling and a much shorter healing time than is seen with traditional gum grafting surgery. Patients are often back to their regular routines within a few hours, and have the benefit of seeing immediate results.
Patients with sensitive teeth in Hays, KS, should visit a dentist to be sure they are not suffering from receding gums. Those who receive a diagnosis should seek treatment immediately. Contact Dr. Lowe's office at 785-625-7969 to learn more or to schedule an appointment.
About the Practice
Lifetime Dental Care is a general practice offering personalized dental care for patients in Hays, KS. Dr. Jeffrey H. Lowe is a graduate from the University of Nebraska Medical Center – College of Dentistry and the Las Vegas Institute for Advanced Dental Studies. He is also a member of the American Academy of Cosmetic Dentistry, American Dental Association and Kansas Dental Association. Dr. Lowe uses state-of-the-art dental equipment and offers the latest materials and modern treatment techniques, and is committed to providing patients high level care. To learn more about Lifetime Dental Care and their services visit their website at http://www.hayscosmeticdentist.com or call their office at (785) 625-7969.