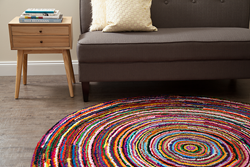 This is just one way we strive to give our customers the best prices possible from us
Baldwin Park, CA (PRWEB) December 21, 2016
With the year coming to an end, the Christmas and New Year's Day sale which EZmod holds every year is even longer this year. Plus, EZmod is in the works of adding new items to the newly launched website.
EZmod Furniture continues with the annual holiday promotion. The Christmas and New Year's holiday sale is being buzzed about all over social media and newsletters everywhere. From December 1st 2016 to January 4th 2017, customers will enjoy 10% off all mid century modern items on the EZmod Furniture site. "This is just one way we strive to give our customers the best prices possible from us," explained Angelique Valdez, Marketing Specialist of EZmod Furniture explained. All customers have to do is enter the promo code EZDEC16 at checkout to enjoy this offer. And as always, EZmod Furniture is offering free shipping on top of the already rock bottom prices of mid century modern furniture in stock.
Another great thing is in the works for customers to be excited about. New items from vendors like Wholesale Interiors, Lumisource Furniture, Fine Mod Imports and Zuo Mod Furniture are being added to the brand new EZmod website. Towards the end of each month, brand new items will be introduced into the inventory. The launch for brand new added items begin this month and will continue on until the end of February. New items include everything from rugs and beds to dressers and accent chairs.
Create, discover and make the perfect living space with EZmod Furniture. EZmod Furniture is an online modern furniture retailer located in Baldwin Park, California. For further inquiries regarding the Christmas and New Year's Day sale, EZ is happy to assist. Angelique Valdez, Sales and Marketing Specialist is happy to assist with any further assistance. Please contact at 866-630-6161 extension 113 or email at sales(at)ezmodfurniture(dot)com.