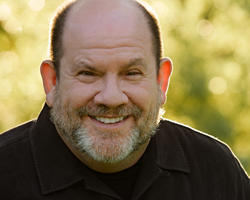 You might be amazed at what you reap in the spring by sowing now.
Calabasas, CA (PRWEB) December 21, 2016
It's that time of year again. Holiday songs are playing on the radio. Decorations are up. Gift shopping and entertaining plans are in full gear. The holidays are, for many, a favorite time of year, but they can also be stressful and overwhelming and potentially wreak havoc on relationships. According to a recent study by Holiday Autos, the most common holiday argument triggers for couples are: spending too much time together (18%), spending too much money (17%), getting drunk (17%), deciding on food and drink (16%) and pressure to organize everything (14%). Sound familiar?
Leading couple therapist Dr. Stan Tatkin, PsyD, MFT, and author of Wired for Love and Wired for Dating, offers five easy tips to not let the holidays get in the way of a healthy relationship:
Tip #1: If you suffer from Seasonal Affective Disorder (SAD), get yourself a daylight simulator and expose yourself to at least 30 minutes of light in the morning.
Tip #2: If you and yours are planning to go to a party, use the "predict, plan, and repair method" before you step foot in any room with lots of people. Predict each others' behaviors and those of the people that you may be seeing. Plan two-to-three ideas for protecting yourselves if your predictions come true. Be very quick to repair any misunderstandings or hurt feelings between the two of you.
Tip #3: Go to bed at the same time with your partner and use the cold nights to cuddle one another into the morning. Upon awakening, spend some time together before doing anything else during your day.
Tip #4: Don't over schedule yourselves, and trim the amount and length of commitments to the partner least able to handle long periods with others. In other words, take care of each other and not just yourselves.
Tip #5: Minimize your contact with difficult people, including family members. See them but limit the amount of time you will spend. As a couple, provide cover for each other. Have escape plans. And make sure you build in a lot of stress-free time for yourselves.
As for New Year's, Dr. Tatkin suggests, "If you're one of many couples spending New Years as just the two of you, here's a romantic and fun evening idea: Together, write down 'relationship resolutions.' Maybe it's more alone time together, sex, or weekends away. It could even be supporting each other to exercise and eat healthy. Sometime soon after the New Year, take what's been written and plant the paper in the soil. You might be amazed at what you reap in the spring by sowing now."
Dr. Tatkin has a clinical practice in Calabasas, CA and is best-selling author of Wired for Love and Wired for Dating. Dr. Tatkin and his wife, Tracey Boldemann-Tatkin, PhD, are cofounders of the PACT Institute. They travel the world training therapists in their unique approach to couple therapy. The Tatkins also provide Wired for Love and Wired for Relationship retreats for couples and individuals. Learn more about Dr. Tatkin at http://www.stantatkin.com.
About Stan Tatkin, PsyD, MFT
Stan Tatkin, PsyD, MFT, has a clinical practice as a couple therapist in Calabasas, CA, and is an assistant professor at the UCLA David Geffen School of Medicine. He and his wife, Tracey Boldemann-Tatkin, PhD, founded the PACT Institute and lead therapist training programs in cities across the United States and around the world. Tatkin is the author of three well-received books about relationships—Wired for Dating, Wired for Love, and Your Brain on Love—and is coauthor of Love and War in Intimate Relationships.
About the PACT Institute
The PACT Institute is a leading global organization that offers trainings for clinical professionals in a method designed to help secure-functioning relationships flourish. The Psychobiological Approach to Couple Therapy® (PACT) draws on more than three decades of research on developmental neuroscience, attachment theory, and arousal regulation. Since 2008, the PACT Institute has trained more than 1,000 practitioners across North America, Europe, and Australia and has expanded the training to three levels. PACT has gained a reputation for effectively treating even the most challenging couples. For more information visit http://www.thepactinstitute.com.