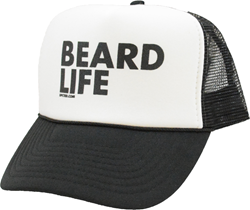 Chesterfield, MO (PRWEB) December 28, 2016
DPCTED Apparel offers clothing and accessories that celebrate individuals' "tantalizing features," such as beards, tattoos, and bald heads. According to Kim Hudson of Fox2Now St. Louis, "The messages on DPCTED Apparel shirts can be sweet, funny, or a little edgy. But, they are all meant to bring people together." They've got sayings for bacon and beer lovers, people who love to cuddle, curvy people, and more. They even have a wide selection of holiday and election-related messages.
DPCTED has recently added trucker hats to their available merchandise. There are 6 designs available to be printed in black across the white front panel of the hat, which contrasts with the black bill. To view the trucker hats, click here: http://www.dpcted.com/hats.html. DPCTED has also added some new designs that are stepping away from the original DPCTED look.. Originally, they were all the same block lettering, but the new designs feature different fonts, and some include graphics. These can be found here: http://www.dpcted.com/new-arrivals.html.
DPCTED tees have been featured on Today Show LA, Fox 2 Now St. Louis, and are sold at Spencer's stores and Inked Shop, Inked Boutique and Rebel Circus. Besides hats, tees, tanks, long sleeves and hoodies, DPCTED also sells pooch swag and bumper stickers. To find out more or to browse the shop, visit http://www.dpcted.com/.
DPCTED Apparel is a subsidiary of Graphic Connections Group, LLC. Their core belief is that life is too short to be so serious, and people should have fun expressing who they are, not hiding or trying to blend in. Nicki can be contacted at info(at)dpcted(dot)com.