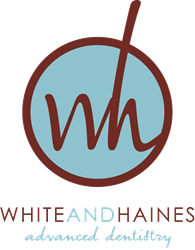 Cornelius, NC (PRWEB) December 20, 2016
Drs. Steven White and Brad Haines, general dentists with White and Haines Advanced Dentistry, are pleased to announce that they are now accepting new patients with or without a referral for treatment of sleep apnea in Cornelius, NC. The doctors understand that sleep apnea is a potentially dangerous condition that causes more than snoring and a lack of sleep, so it is essential that patients receive treatment as soon as possible if they have been diagnosed with sleep apnea.
Patients who suffer from sleep apnea in Cornelius, NC often show similar symptoms. The most common complaint is snoring, which can often be severe. Patients may also complain of extreme daytime drowsiness, even if they have had what should be a sufficient amount of sleep. Patients with the condition may experience shortness of breath upon waking and frequent headaches. In many cases, patients and their significant others report that the affected patients wake up choking or snorting as well.
These problems all occur because sleep apnea causes patients to stop breathing while they are sleeping. In most cases, this is due to a physical blockage of the airway caused by the relaxation of the soft tissues of the mouth. This keeps patients from receiving an adequate level of oxygen. Patients may stop breathing for moments or minutes at a time, and episodes can occur hundreds of times a night. It is vital that patients seek treatment from qualified professionals like Dr. Haines and Dr. White because in some cases, the sleep apnea can be so severe that patients may experience heart attacks, stroke or even death due to the immense pressure the condition places on the body.
Those diagnosed with sleep apnea in Cornelius, NC interested in receiving skilled treatment from Drs. White and Haines can call 704-896-9535.
About the Practice
White and Haines Advanced Dentistry is a general dental practice offering personalized dental care to patients in Cornelius, NC. Dr. Steven White offers more than 20 years of experience in general and cosmetic dentistry and has served as a mentor at the Nash Institute for Dental Learning and an instructor with the Advanced Aesthetics Program. Dr. Brad Haines was named a Top 40 Dentist Under 40 in Incisal Edge Magazine and brings more than a decade of experience in general and cosmetic dentistry. Drs. White and Haines strive to understand each patient's unique set of goals to help them reach a healthy smile and they are members of the American Dental Association, Dental Organization for Conscious Sedation and Charlotte Dental Society, among many others. To learn more about Drs. White or Haines or the services they offer at their practice, please visit their website at http://www.drswhiteandhaines.com or call (704) 896-9535 to schedule an appointment.