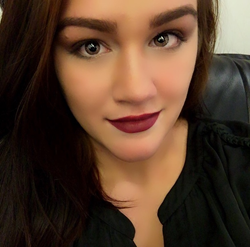 . "Earning the RFMP designation differentiates and elevates FM professionals. It is my pleasure to recognize PRSM members who excel in the industry." - Leigh Pearson - PRSM Board Chair
Dallas, TX (PRWEB) December 21, 2016
The Professional Retail Store Maintenance Association (PRSM) today announced that Angelica Levesque, RFMP, Project Manager for Promain Exterior Maintenance Group, Vaughan, ON, Canada, has earned the Retail Facility Management Professional (RFMP) designation, a mark of excellence achieved by an elite group of retail facility management professionals.
Levesque has served as Promain's Project Manager for exterior maintenance and construction projects for three years, and previously worked for Byrne on Demand as a Trade Coordinator for interior projects. In her current role, she works with Canadian retailers and manages more than 2,000 work orders annually.
Angelica is dedicated to understanding the role of the facility manager and elevating the industry standard. Through her ongoing dedication to the industry and her clients, Angelica has proven her vision and passion for exceeding retail facility management goals.
"It is an honor to have Angelica as the newest RFMP," said Leigh Pearson, RFMP, Chair, PRSM Association 2016-17 Board of Directors Chair and Director of Facility, Environmental & Procurement Services at Staples Canada. "Earning the RFMP designation differentiates and elevates FM professionals. It is my pleasure to highlight PRSM members who excel in the industry."
To renew the RFMP credential, candidates must earn 18 Continuing Education Units within a 36-month period from the date the designation was earned. RFMP designee's stay abreast of industry changes by participating in ongoing education and industry involvement. Thus, it is an honor neither easily earned nor maintained.
This achievement is considered a milestone in an individual's professional development, and proof of the individual's commitment to continuous improvement in the retail facility maintenance industry. For further information about the PRSM Association RFMP certification program, visit http://www.prsm.com.
# # #
About the Professional Retail Store Maintenance® Association (PRSM)
PRSM Association, the authority on Retail and Multi-site Facilities Management, is the leading membership organization for retail facilities and vendor professionals. PRSM empowers the Retail Industry facilities management with best practices, benchmarking, education, discussion forums and trusted partnerships. Chartered in 1995, and with more than 950 member companies, the PRSM community values are founded on a spirit of innovation, resourcefulness, the quest for knowledge and ethical business relationships. Members depend on PRSM to help them achieve greater success and a competitive advantage through quality programs and resources.
Visit prsm.com for more information.