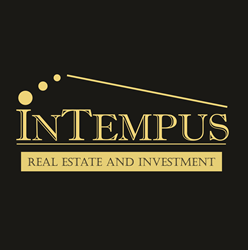 (PRWEB) December 22, 2016
Intempus, one of the Bay Area's leaders in Property Management, Real Estate, and Construction, officially announced its new HOA Management division earlier this fall.
"Our approach, featuring new services and benefits, will open up a world of possibilities to HOAs. Our clients will have access to offerings such as comprehensive financial administration, in-house and responsive maintenance teams, and project management for larger construction or capital improvement projects," said Eugene Korsunsky, Intempus President.
The company's new approach will offer clients a smoother business management model. "By adding HOA services to our portfolio, we are empowered to do a superior job of managing our properties by eliminating the middle-man. This will give our clients immediate access to exceptional HOA management, and many services that traditional HOA management companies cannot offer," Korsunsky added.
Intempus is constantly looking for ways to provide a more vertically integrated asset management model. "We couldn't be more excited about expanding our business through HOA Management. With our HOA Management solution, we can provide the most cost-competitive and service-focused offering in the industry. We look forward to continuing the development and introduction of new technology and tools that will enhance efficiency in the HOA management industry and provide massive value to our clients," noted Michael Khesin, Intempus CEO and Principal Broker.
Intempus HOA Management began operation and marketing in September 2016, with a strong focus on improving client experience and true real estate asset management. The company is headquartered in San Jose, CA, with Bay Area regional offices in the South Bay, East Bay, Peninsula and San Francisco.