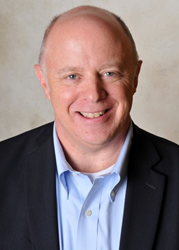 Guelph, ON (PRWEB) December 21, 2016
LifeLearn Inc., a company devoted to mobilizing knowledge in the animal health industry, is pleased to announce the appointment of Randy Valpy to the position of President and CEO.
With over 15 years of experience in the companion animal space, Mr. Valpy brings to LifeLearn a sharp business acumen and a deep understanding of the animal health industry.
"I have had the opportunity to work with LifeLearn over the years and have always been impressed by the products and knowledge that the company has," said Mr. Valpy. "I am honored and excited to have been chosen to join such a remarkable organization and I look forward to what the future holds."
Mr. Valpy previously served as Vice President and Managing Director at Pets Plus Us, where he launched the company with the purpose of re-imagining pet insurance, and as President and CEO of Western Financial Insurance Company, which he grew to be the largest pet insurance company in Canada.
In addition to his business credentials, Mr. Valpy currently serves on the board of the Farley Foundation, the charitable arm of the Ontario Veterinary Medical Association, and until his appointment to LifeLearn, served as the President of the North American Pet Health Insurance Association (NAPHIA).
"We are so pleased to welcome Mr. Valpy to our team," said Bruce Andrews, Chairman of LifeLearn. "With his knowledge and experience in the veterinary space, he will surely be a great addition to LifeLearn."
ABOUT LIFELEARN:
Founded in 1994 and driven by a highly specialized team of biomedical communicators, veterinarians, programmers, and designers, LifeLearn delivers solutions for knowledge, compliance and communication that inspire audiences. LifeLearn incorporates leading tools for client education, website creation and management, interactive digital applications, and innovation to provide veterinary practices and organizations with the knowledge, communications and marketing solutions they need to empower and enhance operational effectiveness. Together, LifeLearn and its partners are transforming practices, effectiveness and expectations in the animal health industry.