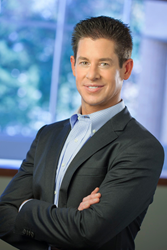 Sacramento, California (PRWEB) January 18, 2017
The Sacramento City Council unanimously approved a plan to rezone 12.5 acres at Gateway Park Boulevard and Truxel Road to allow a new shopping center at the site. While there is a shopping center nearby, The Promenade, Councilwoman Angelique Ashby believes this new shopping center to be a very different project, one that she is proud to approve. The project, in fact, has faced little to no opposition from residents in the immediate area, and there are no community members who have spoken out against it.
Leading Sacramento property developer Ethan Conrad Properties, Inc. has announced that construction could begin in the spring of 2017 and be completed by 2018. Ethan Conrad, CEO of the company, said that while he is already talking with potential tenants, he would not yet name specific retailers until deals are finalized.
However, Conrad did state that he expects larger tenants making up a variety of retailers, which could include an upscale grocer similar to Whole Foods or Trader Joe's. In addition, a retailer of home products is already interested, and consideration is being given to a variety of restaurants, smaller retailers, and more. All of this will be surrounded by plenty of outdoor space for people to relax and gather.
Ethan Conrad Properties, Inc. owns over 200 commercial properties throughout the region, and in August purchased La Borgata Shopping Center in El Dorado Hills. Within the past eight weeks, the company also purchased One Capital Center, closed on the Yuba Sutter Mall, and purchased the North Natomas property after its developer filed for bankruptcy protection. That developer had previously planned on developing an office park in that location, but a retail market demand study commissioned by Ethan Conrad Properties revealed a greater demand for retail space instead.
For more information on Ethan Conrad Properties, Inc., interested parties can visit http://www.EthanConradProp.com.