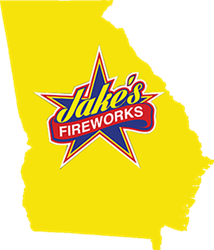 Athens, GA (PRWEB) December 22, 2016
The residents of Georgia will be able to celebrate the Christmas and New Year's holidays with a bang. Governor Nathan Deal officially rescinded Executive Order 11.14.16.01 that he put in place in mid-November that banned the use of fireworks due to drought conditions. This order affected many parts of the state and was a risk to businesses selling fireworks for holiday celebrations. The ban was lifted due to the increased rainfall across the Georgia in the past few weeks.
The Governor lifted the ban on December 20th giving the residents of Georgia an early Christmas gift. Residents can now celebrate as the normally do with fireworks. It is also a boost to the relatively new fireworks businesses across the state that would have missed out on one of the busiest times of the year.
"We were very happy to see that the temporary ban was lifted. I was confident that Governor Deal would lift the ban with the recent rainfall." said Jason Marietta, Retail Sales Director of Jake's Fireworks.
Jake's has 10 locations across Georgia open for the Christmas and New Year's season. They carry the full line of fireworks from large aerial artillery shells, multi-shots, to novelties and fountains. We carry the big stuff that has been illegal in Georgia previously. You can find a Jake's Fireworks near you here.