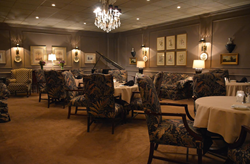 Greenville, SC (PRWEB) December 31, 2016
The Phoenix Inn officially closed in November, 2016 and Poinsett Auction & Realty, Inc. has been commissioned to auction off the contents by 4 online auctions. The auctions will begin on January 4th, 2017 and end on January 12th, 2017.
The auctions will include 160+ rooms, banquet rooms, kitchen equipment, piano lounge, veranda, pool furniture, lobby and more. The public can inspect the items Saturday, January 7th 12pm-5pm at 246 North Pleasantburg Drive Greenville, SC 29607.
To bid on the auctions visit http://www.PoinsettAuctions.com.
Known for its warmth and charming southern charm, the inn enjoyed a reputation for gracious hospitality, and has always been a popular spot for Greenville locals due to weekly live entertainment in the Greenville Pub and Palms Piano Lounge.
About Poinsett Auction & Realty, Inc.
Poinsett Auction & Realty, Inc. is a full service auction company that specializes in live and online auctions of estates and business liquidation auctions. Poinsett Auction & Realty, Inc. has been serving the Upstate of South Carolina, as well as Western North Carolina since 2002. The company is located in Travelers Rest, SC. phone number is (864) 834-8389, fax (864) 751-2929. Website - http://www.PoinsettAuctions.com