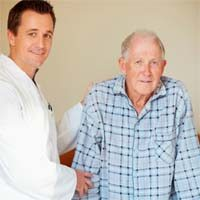 BAP1 is a potentially useful addition to the immunohistochemical markers used to distinguish mesothelioma...
Raleigh, NC (PRWEB) December 22, 2016
Pathologists with two British Columbian hospitals and the British Columbia Cancer Agency have released a new study suggesting that testing for the presence of BRCA1-associated protein 1 (BAP1), could make it easier to diagnose pleural mesothelioma. Surviving Mesothelioma has just posted an article on the new study. Click here to read it now.
Even with sophisticated immunohistochemical testing, it can be difficult to tell the difference between pleural mesothelioma and lung cancer that has spread to the pleura.
But, according to a new article in the journal Human Pathology, the Vancouver-based research team found that only one percent of 133 lung cancer patients exhibited BAP1 loss. Previous studies have shown that this loss, caused by a mutation of the BAP1 gene, is common in people with mesothelioma.
"We conclude that loss of BAP1 expression is a rare event in non-small cell lung cancer," writes Vancouver pathologist and study author Daniel Owen, MD. "Therefore, BAP1 is a potentially useful addition to the immunohistochemical markers used to distinguish mesothelioma from pleural metastasis of non-small cell lung cancer."
"Lung cancer and mesothelioma can look similar and even cause many of the same symptoms," says Alex Strauss, Managing Editor for Surviving Mesothelioma. "However, they may respond very differently to treatment so it is vital that doctors be able to tell them apart so that they can choose the best therapy."
For a better understanding of BAP1's role in mesothelioma and more details from the new study, see Gene Test May Help Distinguish Pleural Mesothelioma from Lung Cancer, now available on the Surviving Mesothelioma website.
Owen, D, et al, "Loss of BRCA1-associated Protein 1 (BAP1) Expression is Rare in Non-Small Cell Lung Cancer", February 2017, Human Pathology, pp. 82-85, http://www.humanpathol.com/article/S0046-8177(16)30266-0/abstract
For nearly ten years, Surviving Mesothelioma has brought readers the most important and ground-breaking news on the causes, diagnosis and treatment of mesothelioma. All Surviving Mesothelioma news is gathered and reported directly from the peer-reviewed medical literature. Written for patients and their loved ones, Surviving Mesothelioma news helps families make more informed decisions.