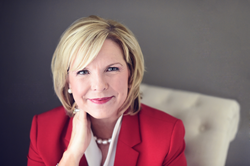 The Millennial Advisory Board will meet quarterly over the next two years to explore what type of relationship millennials want to have with their bank, what financial services they need, and how we can connect with them more authentically.
Harrisburg, Pennsylvania (PRWEB) December 22, 2016
Centric Bank, headquartered in Harrisburg, Pennsylvania (HYP), has formed a Millennial Advisory Board in an exclusive partnership with the 1,500 member-strong Harrisburg Young Professionals, tapping into the insights and expectations of a new generation of customers and bank employees. Each member of the 16-person board will serve a two-year commitment and represents a diverse group of business people from both Harrisburg Young Professionals and Centric Bank.
"Connecting with millennials—now the largest generation in the U.S. workforce—is imperative for Centric Bank's long-term sustainability, and we're excited to discover firsthand how and when these young professionals want to interact with a bank. Understanding the options for entrepreneurs to fund their business and learning what the advantages and challenges of financial apps like Venmo and Square Cash are for millennials will help us refine our services and remain relevant," says Patricia A. (Patti) Husic, Centric Bank President and CEO.
"This generation doesn't remember a world without the Internet," says Husic, founder of the advisory board. "The group will meet quarterly over the next two years to explore what type of relationship millennials want to have with their bank, what financial services they need, and how we can connect with them more authentically. We want the customer to dictate what the banking relationship should look like, and we'll respond by meeting those needs."
"Some polls report that a third of millennials say they won't need a bank in the future, according to The Millennial Disruption Index, but a survey by CCG Catalyst found that nearly 90 percent have a relationship with a financial institution. Only four percent have an account with an online-only bank," says Husic. "Excellent customer service invites a two-way conversation with your audiences. We are not relying on statistics alone or third-party market studies. We want our primary source to be the potential customers who represent our demographic. We're anxious to learn more about their needs, and we're willing to make immediate changes based on these discoveries. This truly defines our tagline—We Revolve Around You."
"To start a business or grow a business, we still need money. The channels the money flows through and the different opportunities for mortgages, advice, and mobile technologies is where we bring fresh ideas. Through this opportunity with Centric Bank and having direct access to the CEO, we can be the ones who shape the future of banking for a young and more diverse generation of people," says Derek Whitesel, executive director of the Harrisburg Young Professionals. "After I heard Patti Husic speak at one of the Young Professionals' roundtable discussions, we discussed a partnership with Centric Bank to purposefully share more about what millennials need from banks and how we can work together. It's also a great networking opportunity for our members to connect and work with industry and community leaders like Patti, who is a member of the American Bankers Association Board of Directors."
"As an attorney and a Centric Financial Corporation board member, I'm thrilled to support the Millennial Advisory Board—it shows our strong commitment to a new generation of banking. The HYP group presented to our board in December, and every board member was inspired by their passion and energy. Their enthusiasm is contagious and their input will help us continue as an innovator in community banking. Millennials are seeking the ability to balance a personal touch with digital capabilities. One HYP member, Cody Wanner, will video the customer experience by opening his own online account with Centric Bank in real time," says Nicole Stezar Kaylor, Esq., Of Counsel with McNees Wallace & Nurick LLC.
"Millennials want a sense of purpose, to feel like the work they're doing helps the community. That's perfectly aligned with our #BetheDifferenceMaker philosophy," says Husic. "About 15 percent of our employees are millennials, and one of our goals is to attract and retain more millennial customers and associates. At the end of two years, we hope to double that number."
It's been a milestone year for Patti Husic and Centric Bank. In October, the bank was named a Top Team in American Banker's 25 Most Powerful Women in Banking 2016, an exclamation point to Husic's intentional advancement of high-achieving women. Husic herself ascended to #17 in the Most Powerful Women in Banking list this year, a recognition that has brought national attention to the bank's organic lending successes.
About Centric Bank
A three-time Best Places to Work and Top 50 Fastest-Growing Companies for four years, Centric Bank is headquartered in south central Pennsylvania with assets of $485 million and remains the leader in organic loan growth in central Pennsylvania. A locally owned, locally loaned community bank, Centric Bank provides highly competitive and pro-growth financial services to businesses, professionals, individuals, families, and the health care and agricultural industries. With a Five-Star Bauer Financial Rating, Centric Bank is also ranked #1 in approved SBA 7(a) loans in the Eastern District as of September 30, 2016, which comprises 40 out of 67 counties in the Commonwealth. Centric Bank is also a Top 20 Lender for SBA Loans in the Philadelphia Region. Founded in 2007, Pennsylvania-based Centric Bank has financial centers located in Harrisburg, Hershey, Mechanicsburg, and Camp Hill, and loan production offices in Lancaster and suburban Philadelphia. To learn more about Centric Bank, call 717.657.7727 or visit CentricBank.com. Connect with them on Twitter at @CentricBank and Facebook at Centric Bank.
Centric Financial Corporation is traded over the counter (OTC-Pink) with the ticker symbol CFCX.
About Harrisburg Young Professionals
Harrisburg Young Professionals (HYP) is a group of more than 1,500 young active, civic-minded professionals who share a clear vision of Harrisburg's future as a great place to live, work and play. Its goals include "brain gain," economic development and city revitalization, promotion of diversity, increased volunteerism and providing business networking. For more information, visit http://www.hyp.org.
###