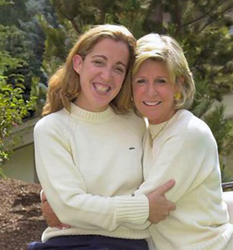 If parents can remain optimistic and determined, they can become effective advocates for their children
Westport, CT (PRWEB) March 16, 2017
Smart Kids with Learning Disabilities (SKLD) has received generous grants from the Allegra C. Ford-Thomas Foundation and a second from the Anne Ford Foundation. The grants will fund educational programs, parent support meetings and activities aimed at engaging parents to advocate for their children with learning disabilities (LD) and ADHD. Both foundations are based in Detroit, MI.
Anne Ford, the daughter of Henry Ford II, is a dedicated spokesperson for children with LD, speaking to school, corporate, radio and TV audiences as well as at national conferences, such as the International Dyslexia Association and Learning Disabilities Association of America (LDA). She has written four best-selling books with co-author John-Richard Thompson. Their new book, The Stigmatized Child: 'Mommy Am I Stupid' Helping Parents Overcome the Stigma Attached to Learning Disabilties, ADHD and Lack of Social Skills, will be published in June.
This new book focuses on stigma, described by the authors as an unavoidable part of life for those with LD and their families. Learning disabilities are often misunderstood by society, Ford notes; even parents, family and friends can have difficulty understanding. Her new book is intended to help parents and kids with LD move toward self-acceptance, and suggest ways to get past the negativity of stigma.
Anne Ford's daughter, Allegra Ford-Thomas, is the subject of Laughing Allegra, a best-selling memoir by her mother. The book details the denial, pain and joy of raising a child with severe learning disabilities. In the mid-1970s, Allegra, at age four, was diagnosed with LD. She not only struggled with words and math symbols but also the social cues necessary to build friendships. Despite these issues and the difficulties in finding appropriate support, Allegra has become an accomplished adult with a passion for helping others with LD.
"These very generous grants will make it possible for us to reach many more parents not only with the hands-on information they need to access appropriate support for children with learning disabilities and ADHD, but also with the opportunity to gain strength through networking with other parents who are facing the same challenges and concerns," says SKLD executive director, Jane Ross.
"I well remember those early days when my daughter was first diagnosed with severe LD - the confusion, the sense of isolation, the fear that my daughter's future was unraveling before my eyes," says Anne Ford. "If [parents] can remain optimistic and determined, [they can] become effective advocates for their children."
About Smart Kids with Learning Disabilities, Inc.
Smart Kids with Learning Disabilities, Inc. is a Westport-based nonprofit organization dedicated to empowering the parents of children with learning disabilities (LD) and attention deficit disorders (ADHD) via its educational programs, award-winning website and blog, and free e-newsletter. The organization also educates the public about these children's gifts and talents. Connecticut Governor Dannel Malloy and Anne Ford are Honorary Board members and Henry Winkler, Golden Globe award-winning actor, director and author, serves as the organization's Honorary Chairman.