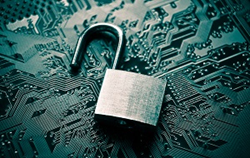 Boulder, Colo. (PRWEB) January 05, 2017
Enterprise Management Associates (EMA), a leading IT and data management research and consulting firm, today announced it will host a webinar titled "Where There Is Smoke, There is Fire: Extracting Actionable Intelligence from Network Traffic with Real-time Analysis" featuring David Monahan, research director of risk and security management at EMA, and Tom Obremski, software product manager of QRadar Security Intelligence at IBM.
Incidents abound across the environment. Are they an inconsequential part of operations? Are they a benign outcome of an event, or are they something more? Is there an IoT botnet forming in the surveillance system or smart appliances? Has malware gained a foothold and begun command and control communications or reconnaissance? Has an insider made an honest mistake, or is he or she gathering data to take to a new employer or sell to the highest bidder?
These types of events are happening all over the world in even the most protected environments. The average dwell time of an attacker prior to detection is still over 140 days, and the gap between compromise and detection times are not declining fast enough.
During this webinar Monahan and Obremski will explain how organizations can leverage an intelligent network monitoring solution to:

Understand how to get more out of network data by applying out-of-the-box intelligence in real time
Identify command and control and reconnaissance early in the lifecycle to:
- Prevent lateral damage
- Prevent assets from being used in an IoT DDoS

Satisfy the need for speed of detection to reduce dwell time
Detect a wide range of data risks within the perimeter to stop data exfiltration
The webinar is Thursday, January 12 at 12:00 p.m. Eastern. Those who wish to attend can register at: http://research.enterprisemanagement.com/actionable-intelligence-webinar-pr.html
About EMA
Founded in 1996, EMA is a leading industry analyst firm that specializes in providing deep insight across the full spectrum of IT and data management technologies. EMA analysts leverage a unique combination of practical experience, insight into industry best practices, and in-depth knowledge of current and planned vendor solutions to help its clients achieve their goals. Learn more about EMA research, analysis, and consulting services for enterprise line of business users, IT professionals and IT vendors at http://www.enterprisemanagement.com or blogs.enterprisemanagement.com.